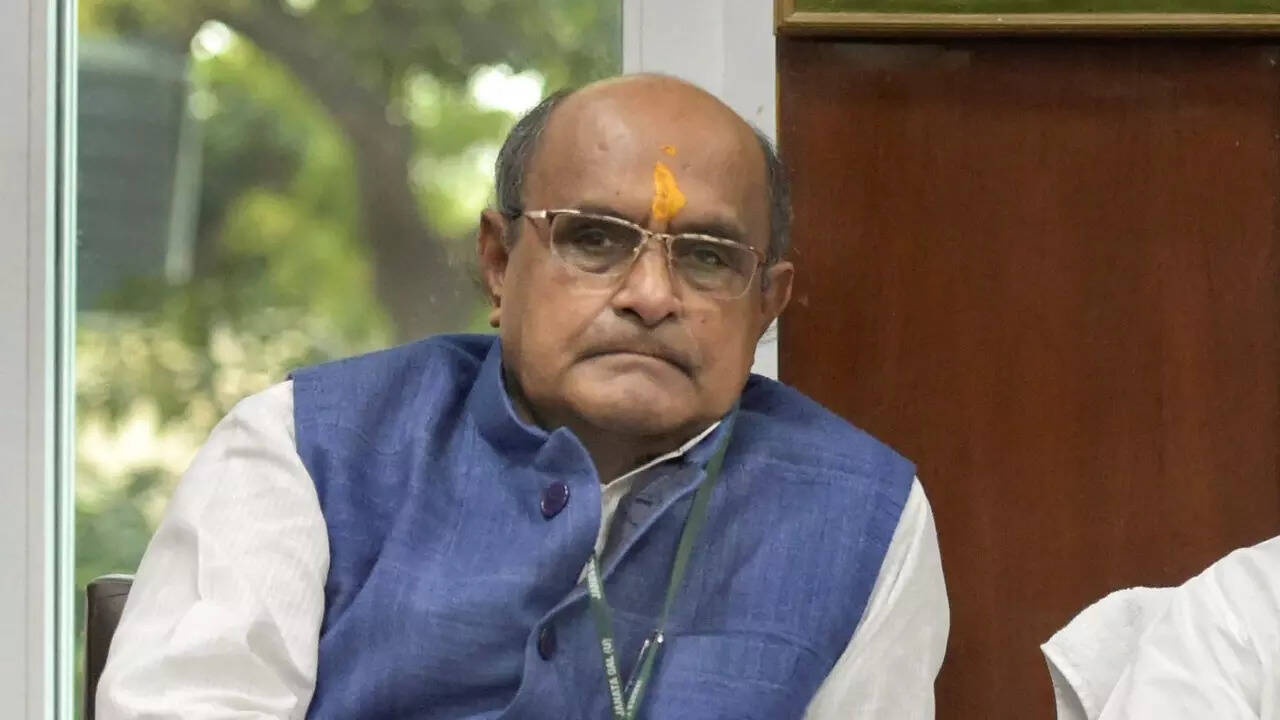 PATNA: Bihar CM Nitish Kumar's JD(U) on Wednesday expressed its dissatisfaction over Prime Minister Narendra Modi's recent statement on Uniform Civil Code (UCC).
"Our party considers it as a 'political stunt' for the upcoming general elections and Modi's recent statement has nothing to do with the welfare of the minorities," JD(U) chief spokesperson K C Tyagi said in a statement on Wednesday.
The PM Modi had on Tuesday made a fresh pitch for a UCC, at a rally in Bhopal, evoking criticism from the opposition parties, which have claimed it was "polarisation" tactics.
The UCC is one of the three contentious issues, the other two being the Ram temple at Ayodhya and scrapping of Article 370, on which the BJP has not been on the same page even with allies within the NDA. JD(U) was the BJP's ally in the NDA till August last year when Nitish dumped the saffron party and formed a new government with support of Lalu Prasad-led RJD and others in Bihar.
Tyagi said, "JD(U) is aware that Article 44 of the Constitution states that the State shall endeavour to provide for all its citizens a UCC. This clause is part of the Directive Principles of State Policy and not under the Section on Fundamental Rights. While the State must endeavour to bring in the UCC, such an effort, in order to be enduring and sustainable, must be based on a broad consensus in favour of such a move, rather than be imposed by fiat from above."
"It is important to always remember that ours is a nation based on a delicate balance in respect of laws and governing principles for different religions and ethnic groups. Any attempt, therefore, to impose a UCC, without obtaining substantive thorough consultations and the concurrence of various religious groups, especially the minorities; could lead to social friction and an erosion of faith in the constitutional guarantee of freedom of religion. ..Therefore, It is our view that such in depth consultations have not yet taken place with various religious groups. In the absence of such a process, any attempt at premature or hasty tampering with long standing religious practices that deal with complex issues of marriage, divorce, adoption, inheritance and the right to property and succession, would be clearly inadvisable," he said.
The JD(U) leader also said that the enforcement of a UCC would require all current laws applicable in such matters in respect of Muslims, Christians, Parsis and Hindus (including Buddhists, Sikhs and Jains) to be scrapped. "Such a drastic step can hardly be taken without substantive consultations with all stakeholders, including state governments," he said.
"The JD(U) is of the firm view that democracy is based on the foundational principle of constructive dialogue. Where the UCC is concerned, dialogue, based on broad based consultations with all religious denominations, is particularly necessary given the multi-cultural, multi-religious nature of our society. In the same spirit of dialogue, it is essential that the UCC is first put to debate in the Parliament as well as legislative assemblies of states and other forums of civil society." Tyagi said.