NEW DELHI: The objections raised by the Pakistan Cricket Board (PCB) regarding the schedule and venues for the national team in the ODI World Cup in India have been dismissed by the International Cricket Council (ICC).
The final schedule, announced on Tuesday by the ICC and
BCCI
, confirms that
Pakistan's match against arch-rivals India will indeed take place in Ahmedabad
, as initially proposed in the draft.
The PCB had expressed concerns and requested the ICC and BCCI to reschedule their match against Afghanistan from Chennai to Bengaluru and the game against Australia from Bengaluru to Chennai.The Pakistan team management believed that playing against Afghanistan in Chennai would put them at a disadvantage due to the favourable spin conditions at Chepauk, which could benefit Afghanistan's quality spinners.Regrettably for Pakistan, their objections and requests were not given any consideration, and even the semi-finals have been scheduled in Mumbai and Kolkata, despite PCB's reservations about playing in Mumbai due to political and diplomatic reasons.
The ICC's decision to reject Pakistan's requests was not entirely unexpected, as the organisation typically addresses concerns over venues based on potential security threats rather than cricketing grounds.
With the elections for the post of PCB chairman postponed until at least July 17, it remains to be seen how the board will react to the World Cup schedule announcement. An official source revealed that the schedule would be sent to the government for clearance, as Pakistan's participation in the tournament and their matches in Ahmedabad on October 15 or in Mumbai for the semi-finals would depend on government approval.
"Our participation in the World Cup and us playing in Ahmedabad on October 15 or in Mumbai if we qualify for the semi-finals will all be dependent on government clearance," the source further stated.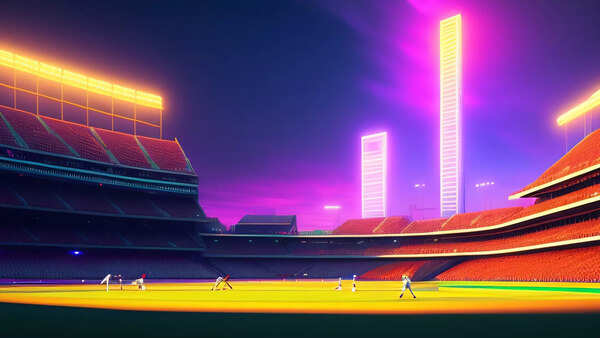 The PCB has already informed the ICC that their participation in the tournament and any concerns over venues are contingent upon receiving clearance from the government.
It should be noted that the government has not yet issued any NOC (No Objection Certificate) to the PCB for travelling to India, and given the sensitivity of the matter, the board can only proceed once clear directives are received from the government.
The last time Pakistan played in India was during the T20 World Cup in 2016, adding to the significance of their potential participation in the upcoming World Cup.
Meanwhile, confusion looms in Pakistan cricket as the Balochistan High Court issued a stay order against the holding of elections for the chairman's seat on Monday, following petitions filed by two former members of the PCB's cricket management committee. Currently, the board is being led by interim chairman Ahmed Shehzad Farooq Rana, while Zaka Ashraf, nominated for the chairman's post, must secure votes from the board of governors to officially assume the crucial position.
As Pakistan cricket awaits further clarity, all eyes now turn to the government's decision on granting clearance for the team's participation in the highly anticipated ODI World Cup in India.
(With inputs from PTI)