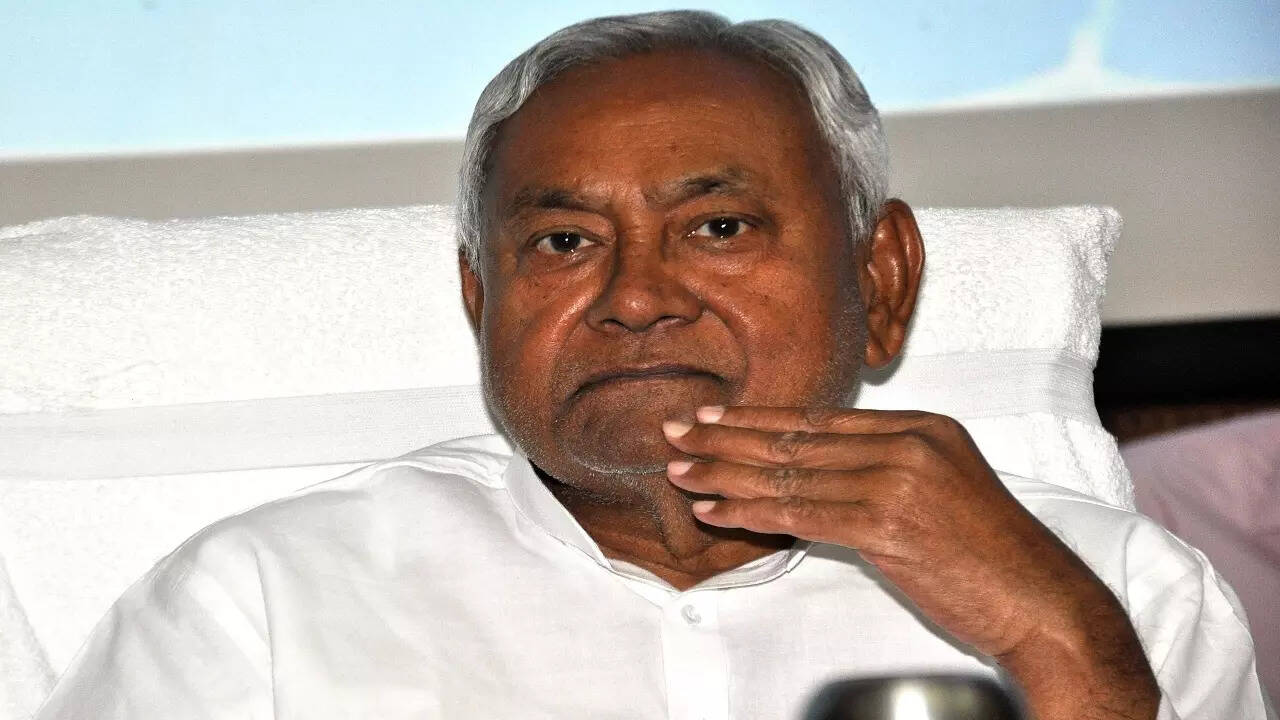 PATNA: In a major jolt to Bihar's governing Grand Alliance ahead of the non-BJP parties' meeting in Patna on June 23 for opposition unity, ex-CM Jitan Ram Manjhi's son Santosh Kumar Suman resigned from the Nitish Kumar cabinet Tuesday, alleging pressure to merge his party with the CM's JD(U).
"The lion will always try to eat up the deer," Suman said metaphorically after handing over his resignation as SC/ST welfare minister.
Suman is the lone MLC of his party, HAM(S), which has four MLAs. He was accompanied by his father when he handed over the resignation – addressed to Nitish – to JD(U) member and finance minister Vijay Kumar Choudhary. The resignation was accepted. Asked about Suman's allegations, Choudhary told TOI: "It is factually desirable that if two parties unite, then they will be stronger."
Choudhary, who rushed to Nitish's home along with JD(U) chief Rajiv Ranjan alias Lalan Singh after the resignation, said the Grand Alliance will take a call on ties with HAM(S). On Suman's cabinet post, he said: "The vacancy is from JD(U) quota and it will be filled as per need."
Suman claimed he was left with no choice but to quit. "We are still a part of the Grand Alliance. Several talks were held and there was pressure from JD(U) for the merger. Finally, I decided to take this step as our party's existence was in danger," he said.
Suman ruled out further talks with JD(U), saying "they were persistent on the merger and that was not acceptable to us". Asked about the June 23 meet, he claimed HAM(S) has not been invited.
Suman claimed, cryptically, that HAM(S) has "preparations for five Lok Sabha seats in the 2024 general elections".
On Tuesday, Suman stressed that his party's alliance was with JD(U) and "RJD came later".