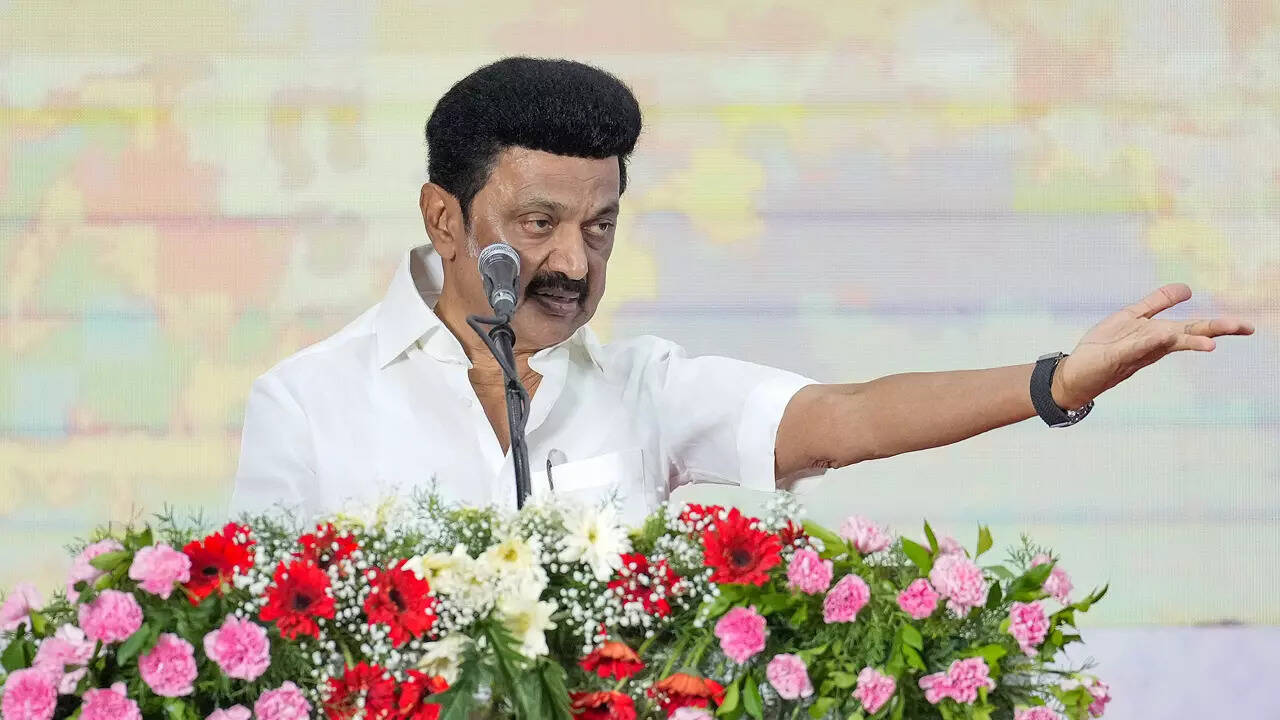 NEW DELHI: Tamil Nadu chief minister M K Stalin on Friday claimed that the coming together of opposition all over India will be the final nail in the coffin of 'autocratic'
BJP
.
He accused the BJP of resorting to acts of cowardice and arrogance to hide its failures.
"BJP has realised that an impending defeat stares them in the face. To hide the failures of BJP, it is resorting to acts of cowardice and arrogance, instead of fighting its opponents politically," Stalin tweeted.
He thanked the leaders of Secular Progressive Alliance for their united protest against Union government's blatant misuse of investigating agencies for political ends.
SPA constituents had held the protest meeting in Coimbatore on Friday against the Enforcement Directorate arrest of TN minister V Senthil Balaji in a money laundering case.
"The unity and solidarity shown in Coimbatore will spread everywhere and shake the foundation of BJP's invincible image constructed by false narratives," Stalin said.