The Pakistani foreign ministry has stated that it is assessing all aspects of the country's participation in the
ICC World Cup
to be held in India later this year.
The bilateral cricketing relationship between
Pakistan
and India has been impacted by strained political relations between the two nations.
In the past decade, Pakistan and India have only played each other in multi-team events at neutral venues due to the prevailing tensions.As a result, doubts persist about Pakistan's participation in the upcoming 50-over World Cup, given the existing circumstances.It is worth noting that Bilawal Bhutto-Zardari, a prominent Pakistani political figure, was part of a delegation of foreign ministers that visited Goa, India, last month for a meeting of the Shanghai Cooperation Organisation. This visit was significant as it marked the first time in nine years that a senior Pakistani leader had visited India.
Foreign ministry spokesperson Mumtaz Zahra Baloch said Pakistan was of the view that "politics should not be mixed with sports".
"India's policy of not playing
cricket
in Pakistan is disappointing," Baloch said in Islamabad on Thursday.
"We are observing and evaluating all aspects relating to our participation in the World Cup, including the security situation for Pakistani cricketers, and we will offer our views to PCB (Pakistan Cricket Board) in due course."
The uncertainty surrounding Pakistan's participation has resulted in the delay of confirming the dates and venues for the World Cup, despite it being just over three months away.
India, meanwhile, has stated that they will not travel to Pakistan for the Asia Cup, which is scheduled to commence on August 31.
To find a compromise, the Asian Cricket Council has proposed a 'hybrid model' for the regional tournament, with four matches to be held in Pakistan and the remaining nine matches to be hosted in Sri Lanka.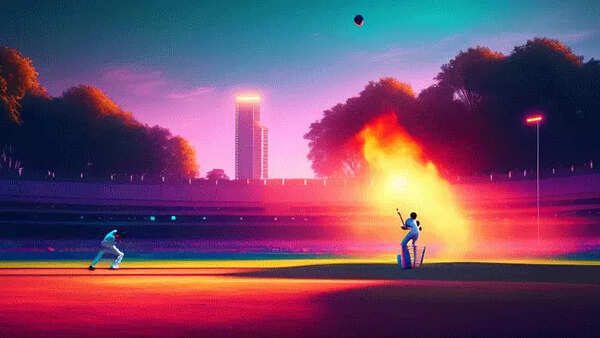 (AI image)