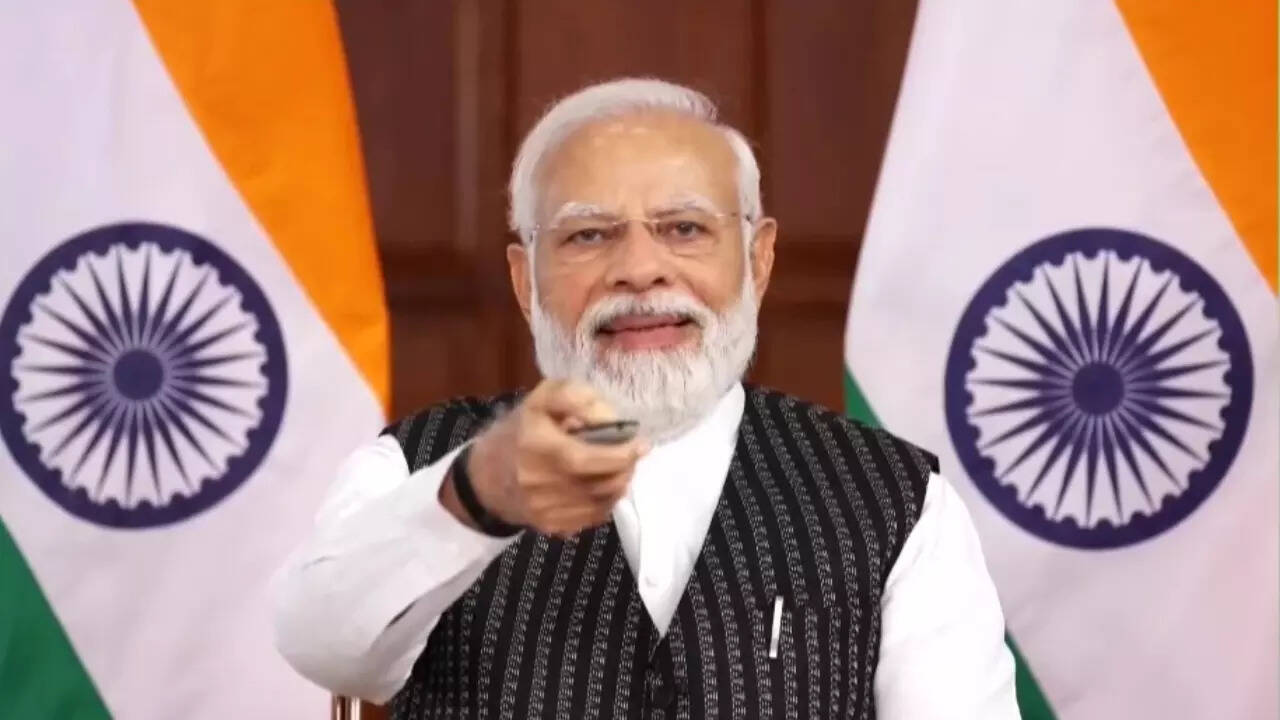 NEW DELHI: Prime Minister Narendra Modi on Tuesday distributed over 70,000 appointment letters to newly inducted recruits at Rozgar Mela, via video conferencing.
"This is a very crucial period for those stepping into governmental roles as 'Azadi Ka Amrit Kaal' has started, where the new appointees will carry the goal of making India into a developed country in the next 25 years," PM Modi said in his address.
The Prime Minister also said that the 'Rozgar Mela' has become a new identity of the NDA-BJP government. Taking a jibe at the previous governments, he said political corruption, malpractices in schemes, misuse of public funds, used to be their identity.
Talking about employment opportunities in the country, he said, "Today, new employment opportunities are coming up in both public and private sectors. Schemes like 'Startup India' and 'Stand-Up India' have increased the capabilities of India's youth."
He also hit out at "dynastic" political parties for promoting "nepotism and corruption" in recruitment to government jobs, and said while such parties "looted" youth with their "rate cards" for various posts, his government is working to "safeguard" their bright future. He claimed that the BJP-led government at the Centre is working to "safeguard the bright future" of the youths.
Recruitment process earlier used to take one to one-and-a-half years, but now it gets over in a few months transparently, he said.
In 2014, when our government came, transparency came and nepotism is also ending in the recruitment process, he asserted.
The Prime Minister said India is now a more stable, safer and stronger country than it was a decade ago, asserting that decisiveness has become the identity of the Indian government.