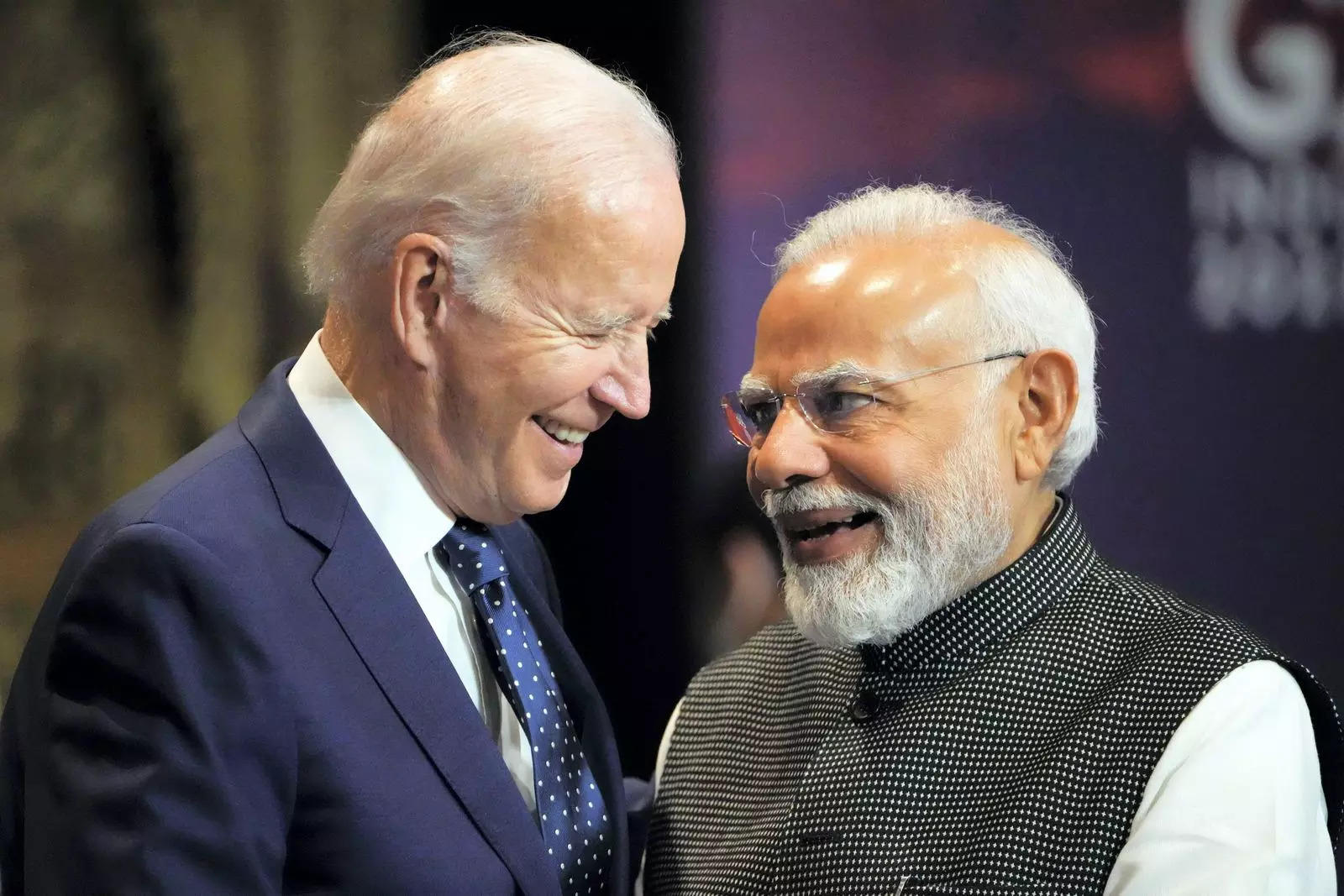 WASHINGTON DC: Prime Minister Narendra Modi and India, the world's largest democracy, represent a lynchpin in
Biden
's strategy in Asia, according to CNN.
India recently surpassed China to become the most populous country on Earth. No major global challenge, from climate change to advances in technology, can be addressed without India's buy-in, in Biden's view, as per CNN.
Amid growing tensions between the US, and China, there are few partners that Biden is more eager to cultivate.
As per officials, this was the rationale behind inviting PM Modi for a state visit, only the third of Biden's presidency so far.
PM Modi was on Thursday welcomed to the White House with the highest trappings of American friendship: Marching troops on the South Lawn, extensive Oval Office talks and a state dinner in the evening, complete with a chef who specializes in plant-based cuisine to accommodate his vegetarian diet.
Biden during an elaborate welcome ceremony during which he hailed the friendship between the US and India, said: "I've long believed the relationship between the United States and India … will be one of the defining relationships of the 21st century."
As he welcomed Modi to the White House earlier in the day, Biden sought to underscore the importance of shared values in the relationship moving forward.
"As democracies, we can better tap into the full talent of all of our people, and attract investments as true and trusted partners as leading nations, with our greatest export being the power of our example," Biden said from a podium on the South Lawn.
"Equity under the law, freedom of expression, religious pluralism and the diversity of our people. These core principles have endured and evolved even as they have faced challenges throughout each of our nation's histories and fuel our strength, depth and future," he said.
The meetings on Thursday produced agreements on technology and defence cooperation and highlighted Biden's efforts to shore up relationships in a region grappling with an increasingly aggressive Beijing.
Also up for discussion was Russia's continuing war in Ukraine, a conflict on which India has not taken a definitive side. New Delhi has continued to purchase Russian oil, which has helped prop up Moscow amid withering global sanctions, as per CNN.