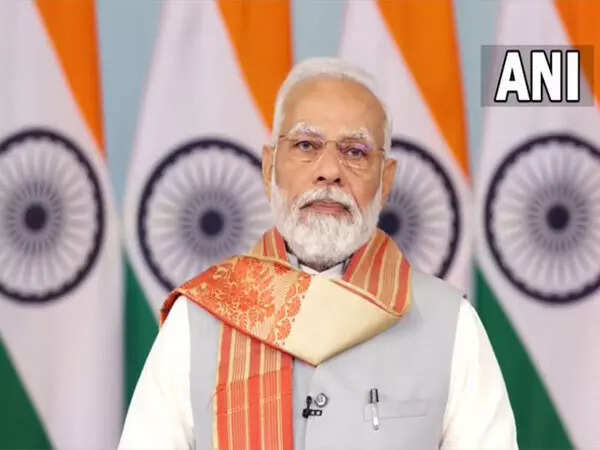 NEW DELHI: Asserting that peace and tranquillity in the border areas are essential for normal bilateral ties with China, Prime Minister
Narendra Modi
on Tuesday said India has a core belief in respecting the sovereignty and territorial integrity and was fully prepared and committed to protecting its sovereignty and dignity. In an interview with The Wall Street Journal ahead of his first state visit to the United States, PM Modi also talked about the Ukraine conflict, saying some people say that India is neutral but it is on the side of peace.
Disputes should be resolved with "diplomacy and dialogue", not war, the prime minister said and added that "some people say that we are neutral". "But we are not neutral. We are on the side of peace."
"All countries should respect international law and the sovereignty of countries," he said.
Referring to the criticism of India's stance on Russia over that country's conflict with Ukraine, Modi said, "I don't think this type of perception is widespread in the US."
"I think India's position is well-known and well-understood in the entire world. The world has full confidence that India's topmost priority is peace," he said.
On the India-China relationship, Modi said that for normal bilateral ties with China, peace and tranquility in the border areas are essential.
"We have a core belief in respecting sovereignty and territorial integrity, observing the rule of law and peaceful resolution of differences and disputes. At the same time, India is fully prepared and committed to protect its sovereignty and dignity," he said.
The Indian and Chinese troops are locked in an over three-year confrontation in certain friction points in eastern Ladakh even as the two sides completed disengagement from several areas following extensive diplomatic and military talks.
The eastern Ladakh border stand-off erupted in May of 2020, following a violent clash in the Pangong Lake area.
India has been maintaining that its ties with China cannot be normal unless there is peace in the border areas.