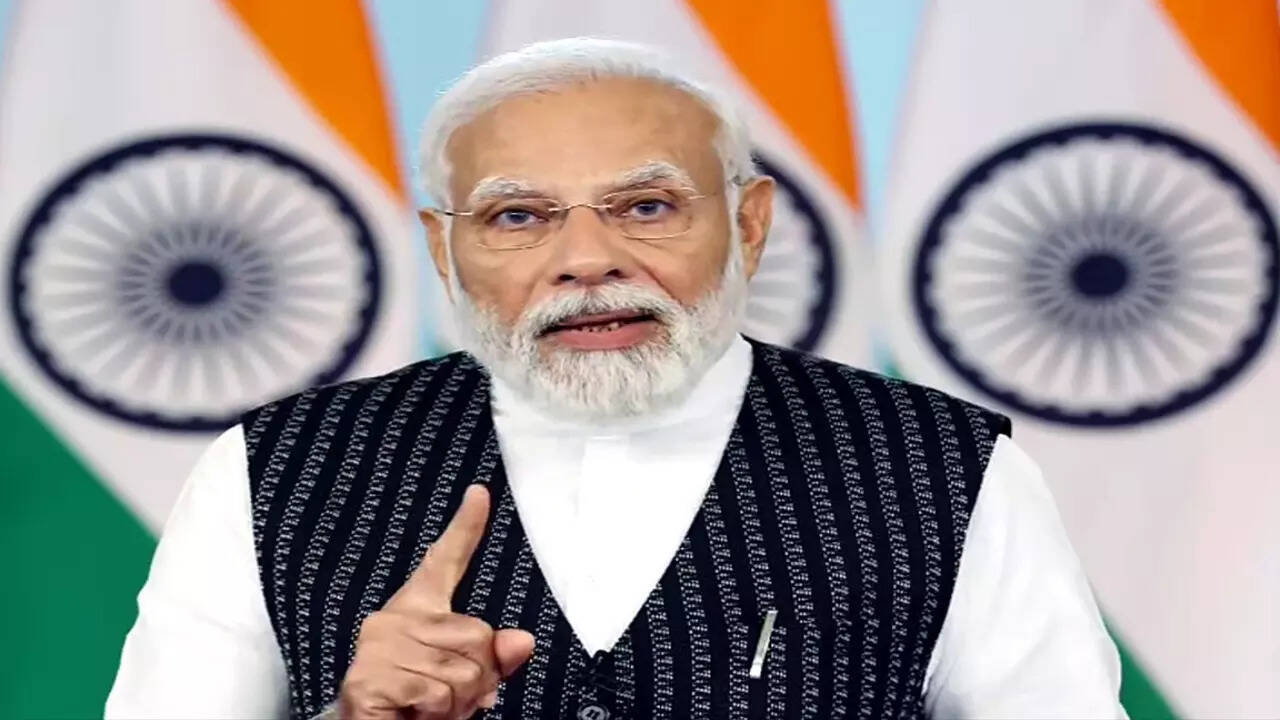 NEW DELHI: Prime Minister Narendra Modi on Tuesday attacked family-based parties. His reference to the 'rate card' for various government jobs coincided with media disclosures about alleged media disclosures about alleged bribery in thousands of recruitments in municipal bodies in West Bengal under the
Mamata Banerjee
government, which was already on the back foot over corruption in teachers' recruitment. His remark about a former railway minister who has been under scanner for the 'land-for-jobs' scam in the railways during his tenure was clearly a reference to RJD boss
Lalu Prasad
.
Addressing a 'National Rozgar Mela' via video conferencing after distributing about 70,000 appointment letters to recruits in various government departments and organisations, the PM said family-based parties practised nepotism and looted the youth of the country in the name of
employment
whereas his government strove to safeguard the future of the youth.
"Their way is the rate card, while we are working to safeguard the bright future of the youth. Rate cards shatter your ability, your potential and your dreams. We are engaged in safeguarding your every wish, aspiration, every wish and aspiration of your family. Now the country will decide if the rate card will decide the future of the youth or they will flourish safely under the safeguard ecosystem," PM Modi said.
Referring to revelations in the media about an ED report exposing a cash-for-jobs racket in West Bengal's municipalities and municipal corporations, PM Modi said, "You must have seen media reports a day or two ago. One state is discussed in it, the things that have come out in the investigation of the scam of cash for jobs. What is the system of that state, what has emerged, if you want a government job, then for every post, like when you go to eat food in a hotel, there is a rate card, similarly there is a 'rate card' for every post. There is also a business of 'cut money'. Where will the youth of the country go?"
He further said, "A few days ago, another case came to light. A railway minister had lands of poor farmers registered in lieu of giving them jobs. Land in return for job case is in court and under CBI probe."
The occasion also saw Modi strongly rebutting the "Hindu chauvinism" charge levelled by its opponents in the south. The PM said compared to a decade ago, India was a more stable, safe and strong country.