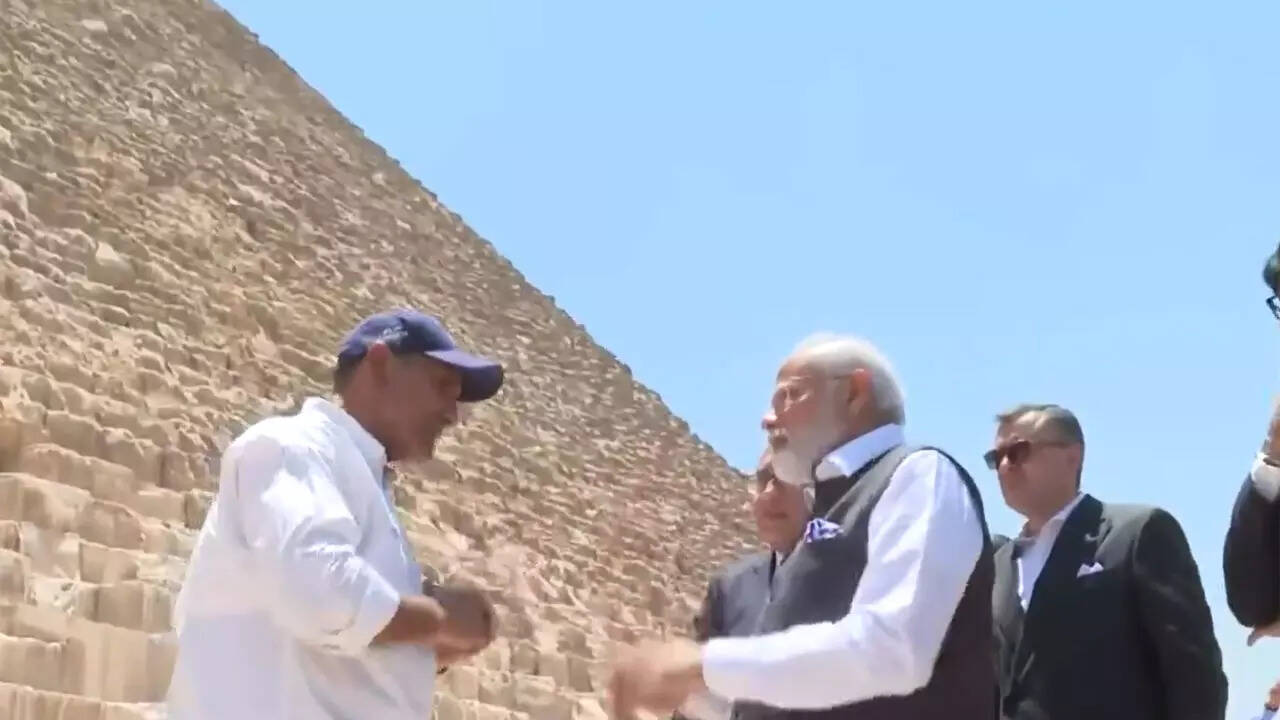 CAIRO
: Prime Minister
Narendra Modi
on Sunday toured the great pyramids of Giza on the outskirts of the Egyptian capital, which were included in the Seven Wonders of the World.
Escorted by Egyptian Prime Minister Mostafa Madbouly, Modi visited the three pyramids of the 4th-dynasty erected on a rocky plateau on the west bank of the Nile River near Al-Jizah (Giza) in northern Egypt.
Modi was seen seeking details about the Great Pyramid of Giza, which is the largest Egyptian pyramid and served as the tomb of pharaoh Khufu, who ruled under the Fourth Dynasty of the Old Kingdom.
Built in the early 26th century B.C., over a period of about 27 years, the pyramid is the oldest of the Seven Wonders of the Ancient World, and the only wonder that has remained largely intact.
Modi is on a two-day state visit to Egypt at the invitation of President Abdel Fattah El-Sisi.