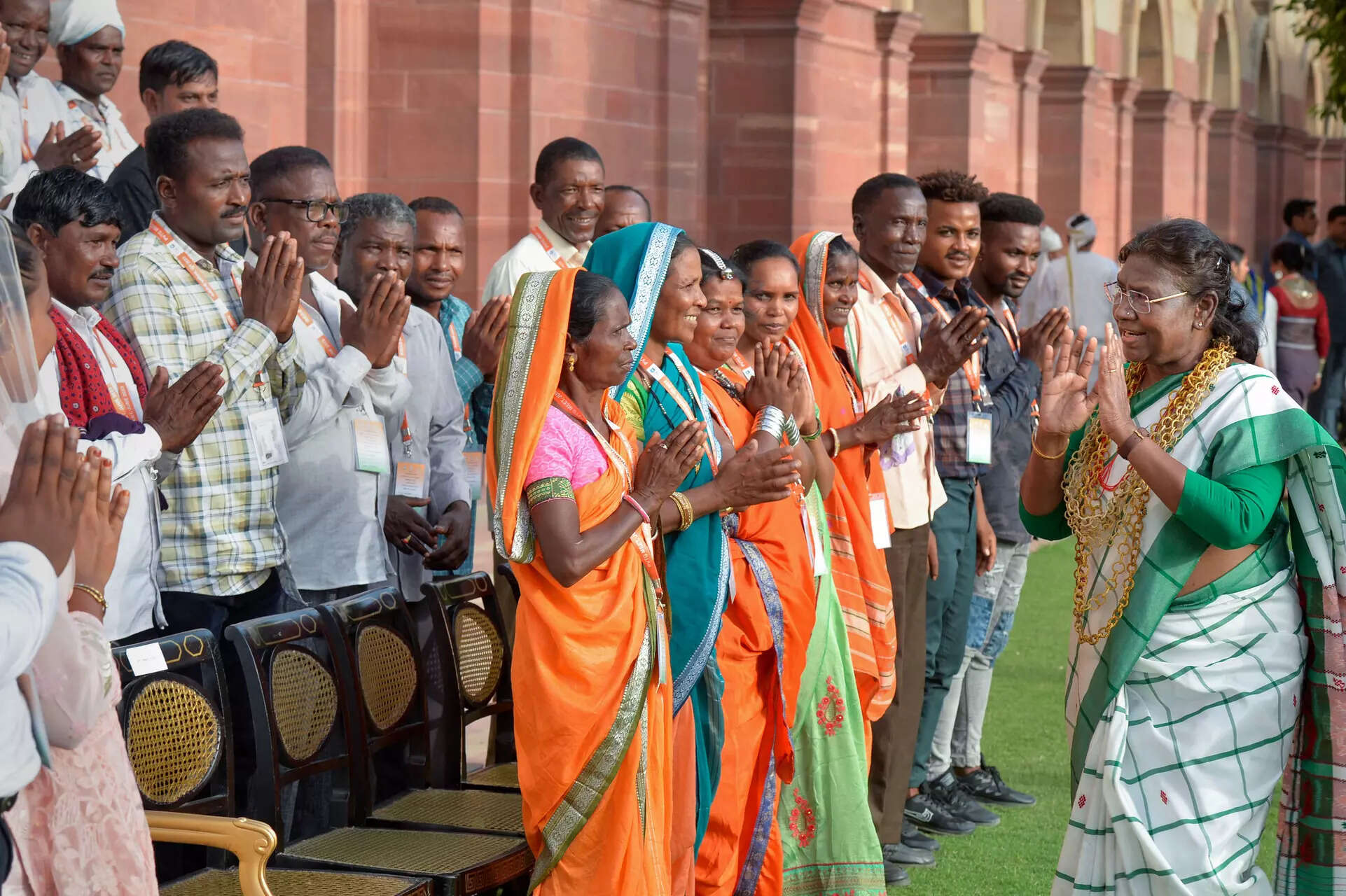 VISAKHAPATNAM: President of India Droupadi Murmu on Wednesday asked the Particularly Vulnerable Tribal Groups (PVTGs) to utilise the government schemes. She explained various schemes of the tribal affairs ministry to the PVTGs.
Addressing the tribal people who visited Rashtrapati Bhavan on her invitation, Murmu asked them to give topmost priority to education. The president said that there were special seats in many schools for PVTGs and also scholarship schemes.
She asked the PVTG womenfolk to utilise various schemes including tribal women empowerment. Around 41 ministries and wings have been spending a part of their budget for the welfare of the tribals including PVTGs, besides the PM PVTG Development mission.
President Murmu asked the 10-crore-odd tribal people, including around 28 lakh PVTG society members, to enhance their talent and cooperate for the development of the society and also the country. She said that the government has been facilitating talented persons in the tribal communities in various sectors. Union minister for tribal affairs
Arjun Munda
, Union minister of state for tribal affairs Renuka Singh and others participated in the meeting.