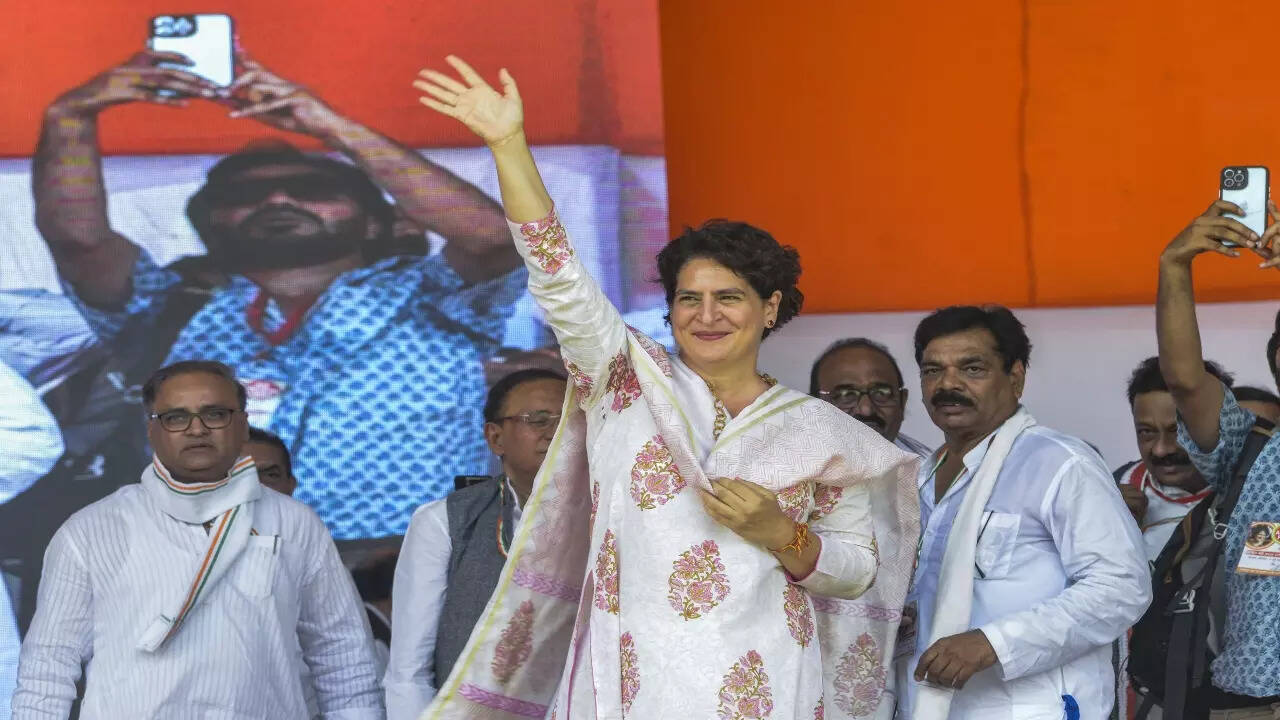 BHOPAL/JABALPUR: Five months before assembly elections in Madhya Pradesh, AICC general secretary Priyanka Gandhi Vadra sounded the Congress's poll bugle in Jabalpur on Monday, announcing 'five guarantees' to the people if Congress is voted to office in MP, and accusing the
Shivraj Singh Chouhan
government of corruption and failing to provide jobs.
After performing Narmada puja at the famed Gauri Ghat on Monday morning, Priyanka addressed a rally where she announced five electoral guarantees – Rs 1,500 every month for women, LPG cylinders at Rs 500, restoration of old pension scheme, 100 units of free power, and 'completion' of the farm loan waiver scheme.
Alleging that 225 scams have taken place in 220 months of BJP regime in the state, Priyanka said that BJP indulges in a "new scam every month". She listed the Vyapam scam and alleged scams in ration, e-tender, Covid and mining.
The Chouhan government didn't even spare the holy Narmada river, where sand mining is rampant, or Mahakal Lok in Ujjain, the Congress leader alleged, adding that a priest from Mahakal Temple had sent her videos of how idols in the corridor were damaged by gusty winds.
"BJP will do anything to stay in power. On the basis of money power, they toppled the people's mandate," Priyanka said, referring to the fall of the 15-month Kamal Nath government. Without naming Union minister Jyotiraditya Scindia and his loyalists, she said: "Some of our former leaders forgot their ideology and left (the party) for the sake of power."
Priyanka promised restoration of the old pension scheme in MP if Congress wins the polls.