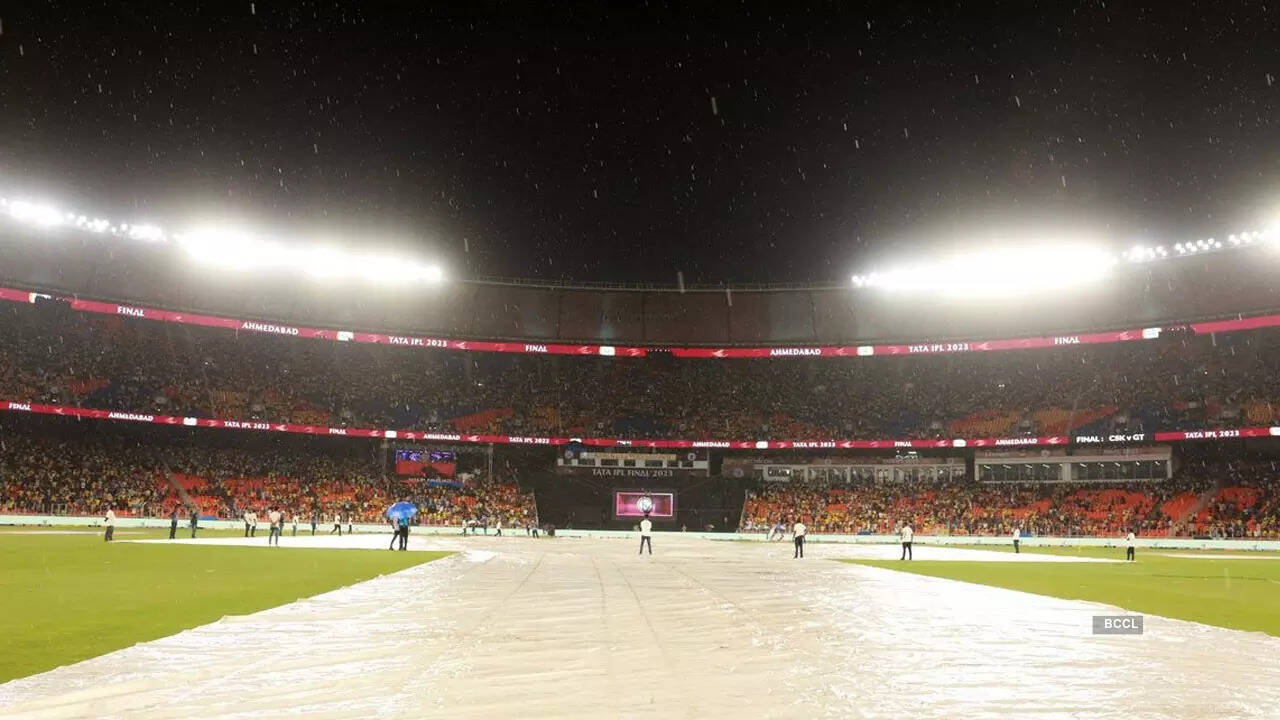 AHMEDABAD: The ICC
Cricket World Cup
is still about 100 days away but Ahmedabad's hotels have scored even before the first ball is bowled.
Even when booked three-and-a-half months in advance, a base category room at a five-star hotel in the city is in some cases going for Rs 50,000 per night, according to industry sources. Such rooms would at other times cost Rs 6,500-10,500. The tournament will be held in India from October 5 to November 19, with the opening match, the final and the India-Pakistan showdown slotted at Narendra Modi Stadium, Ahmedabad.
"There is also great traction for the match between India and Pakistan, likely on October 15. Bookings have already been made for the October 13-16 period and hotel rooms in the city are expected to be sold out on most match days," said Keenan McKenzie, general manager, ITC Narmada. Inquiries are pouring in from international cricket groups, fans as well as sponsors, McKenzie added. VVIPs are likely to make a beeline, too.
Most five-star hotels have 60-90% of their rooms booked for the match days. "About 80% (rooms) for the match days are sold. For the opening ceremony, and the first match between England and New Zealand, bookings have already been made by travel agencies from England and major corporations," said Punit Baijal, general manager, Hyatt Regency Ahmedabad.
According to industry sources, base category rooms are going for about £500 or around Rs 52,000, and premium category rooms for £1,000 (Rs 1 lakh) and above.
Atul Buddhraja, vice-president (operations) of the Sankalp Group that runs Taj Group properties here, said: "We are already sold out for two of our properties on October 14-16. At least 40-60% of our inventory is booked on most match dates and we're anticipating a few more sold-out days."