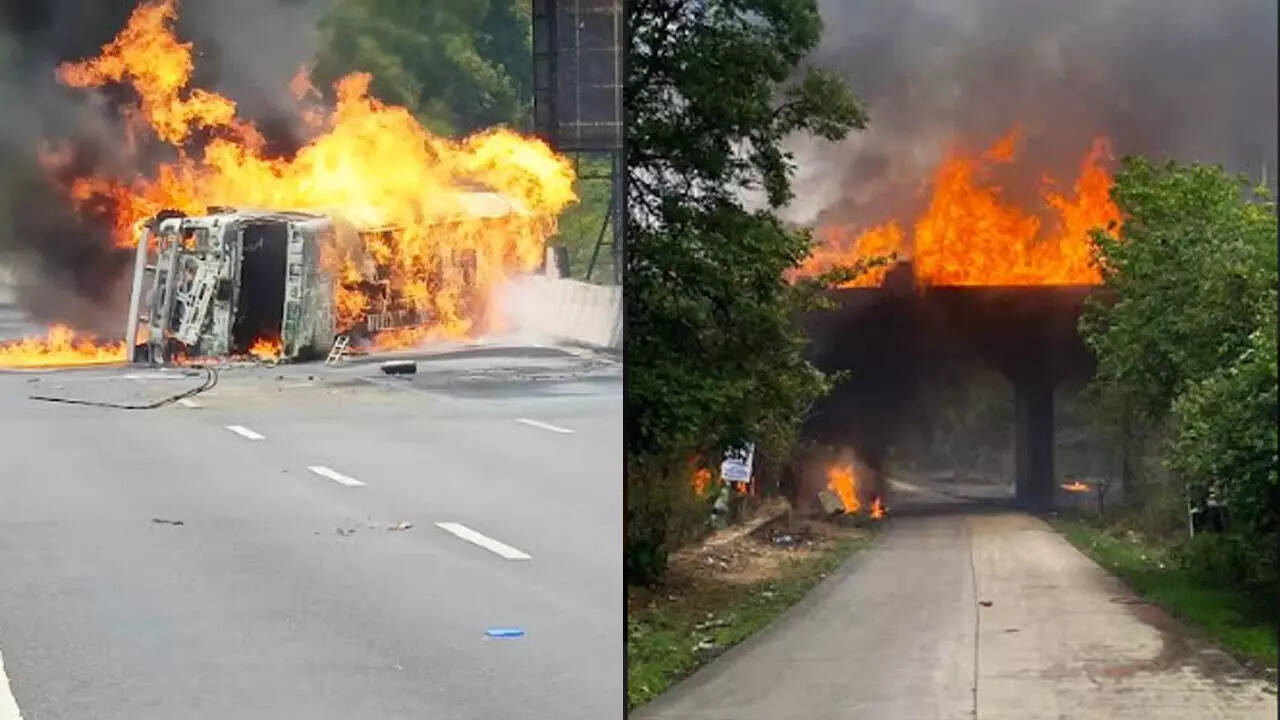 PUNE: At least three people were killed and two others sustained severe burn injuries when a chemical tanker overturned and caught fire on a bridge in the Khandala ghat section of Pune-Mumbai Expressway on Tuesday.
The incident affected the traffic movement on the expressway and Kune village road under the bridge.
Three to four firefighting vehicles and a couple of ambulances were pressed into service as the authorities mounted an effort to control the fire and clear the expressway for normal traffic.
The intensity of the flames bursting out of the chemical tanker was very high and engulfed a couple of vehicles on the Kune village road under the bridge, forcing the authorities to halt the traffic.
Additional superintendent of police (Pune Rural) Mitesh Ghatte said that after the tanker overturned, its diesel tank leaked and due to the friction it caught fire.
"A woman and her two children who were travelling on a scooter under the bridge sustained severe burns," Ghatte said.
Sumaiyya Bagwan, assistant inspector of the Highway Safety Patrol (HSP) said, "We have stopped the heavy vehicles at Khalapur Toll Plaza and at Urse Toll Plaza. The cars have been diverted via Pune-Mumbai highway from Lonavla exit," said Bagwan.