Ex-coach Ravi
Shastri
says selectors must take hard calls, draw inspiration from more successful sides to create roadmap for future
LONDON: India's crushing loss in the World Test Championship final to Australia has prompted former head coach Ravi Shastri to call for a transition to younger players in the red-ball format.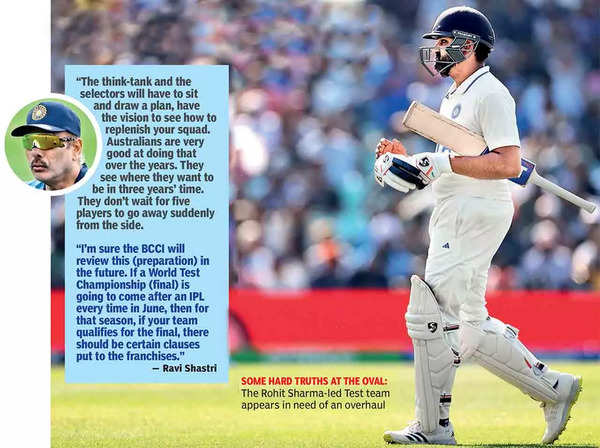 Shastri said the team management and selectors must chart a succession plan and draw inspiration from Australian side in terms of blending youth with experienced players and getting them Test match ready.India will begin their 2023-2025WTC cycle with a two-match series in the Caribbean from July 12.
The West Indies tour might see the first signs of a transition for the ageing Test squad. "That's what the think-tank and the selectors will have to see…sit and draw a plan, have the vision to see how to replenish your squad. Australians are very good at doing that over the years. They see where they want to be in three years' time. They don't wait for five players to go away suddenly from the side," Shastri told Star Sports. 09:31
Another WTC Final, another loss for Team India
Australia have managed to blend in youngsters such as Marnus Labuschagne, Travis Head and Cameron Green in the setup alongside experienced stars like Steve Smith and David Warner, which is allowing them to reap the benefits. Shastri feels India's selectors need to take "hard calls" and look at the team's interest as the paramount thing.
1/11
Time for Team India to bite the transition bullet?
"They're (Australia) constantly getting in youth. So there's a combination of youth and experience all the time. The youngsters learn quickly from the senior players to ensure the team is healthy and strong right through. That (sort of) planning has to be done. They are hard calls, people might not like it, but it's the team's interest that is paramount and that's how you should look at it," Shastri said.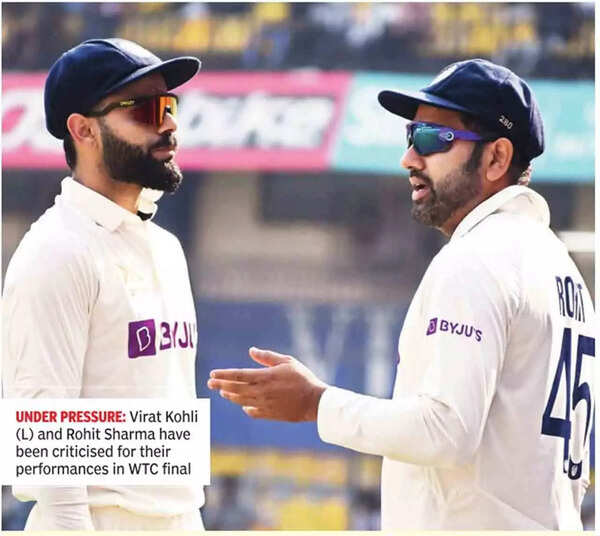 India skipper Rohit Sharma too has weighed in on the subject, saying after the loss at The Oval, "Any tournament you play, you start looking at what possibly you can do moving ahead. We haven't really given too much thought to what we want to do in the future. There will be some talk around it and we'll see whatever is required and whatever is best, whatever the brand of cricket we want to play in the next two years. Who are the guys who can do that role for us? That is the question that we need to find answers to.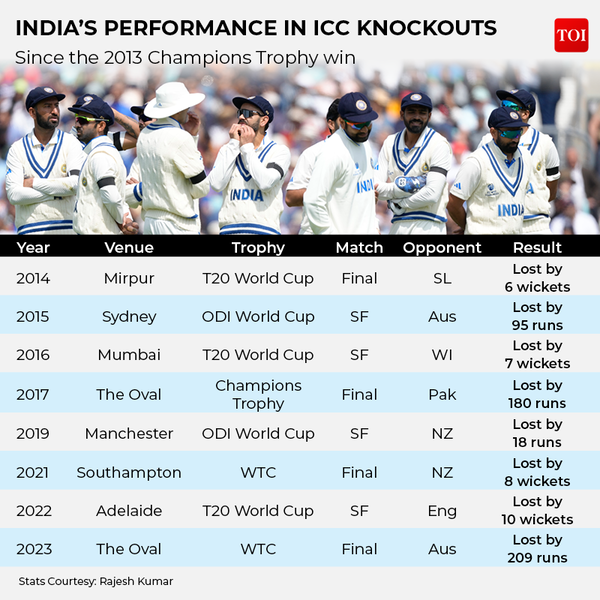 "There are a lot of guys, there are a lot of players who are doing really well in our domestic cricket as well. It's just about finding them and giving them that space, enough time to go forward and do the job for us," Rohit added.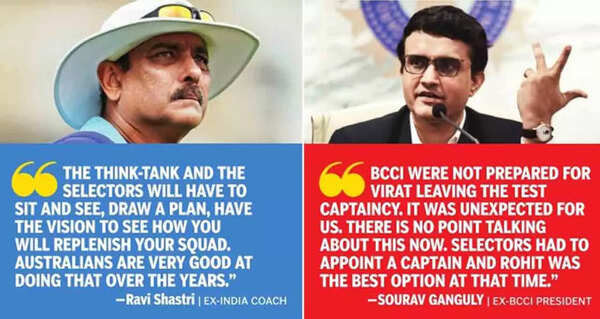 'For 20 days of preparation for WTC final, you've got to miss IPL'
Shastri also responded to Indian captain Rohit Sharma's statement about needing "20-25 days to prepare", saying that if that was the case, the players would have to miss some IPL games. "Let's be realistic here. You're not going to get those 20 days. And if that's the case then you've got to miss IPL," Shastri said.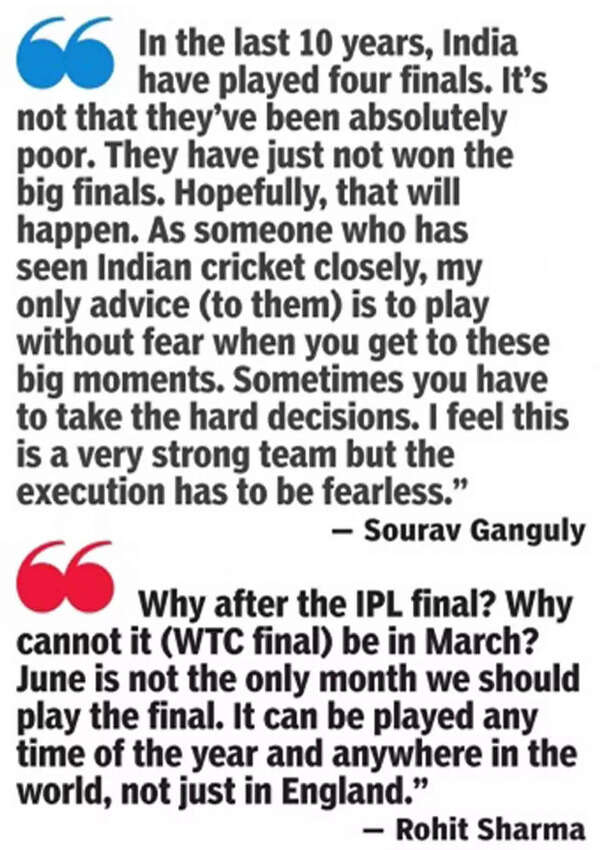 "So the choice is yours and it's up to the establishment as well. I'm sure the BCCI will review this in the future, if a World Test Championship (final) is going to come after an IPL every time in the month of June, then for that season, if your team qualifies for the final, there should be certain clauses put to franchises," he added.
"Ideally, we would want to have a good time in hand to prepare, give enough rest to the bowlers," Rohit had said at the post-match press conference. "Sometimes, it can be tough because playing T20s, you bowl different lengths, different lines, and a lot of change-ups. In an ideal scenario, yes, I would prefer it if we have 20-25 days to prepare for a game like this."