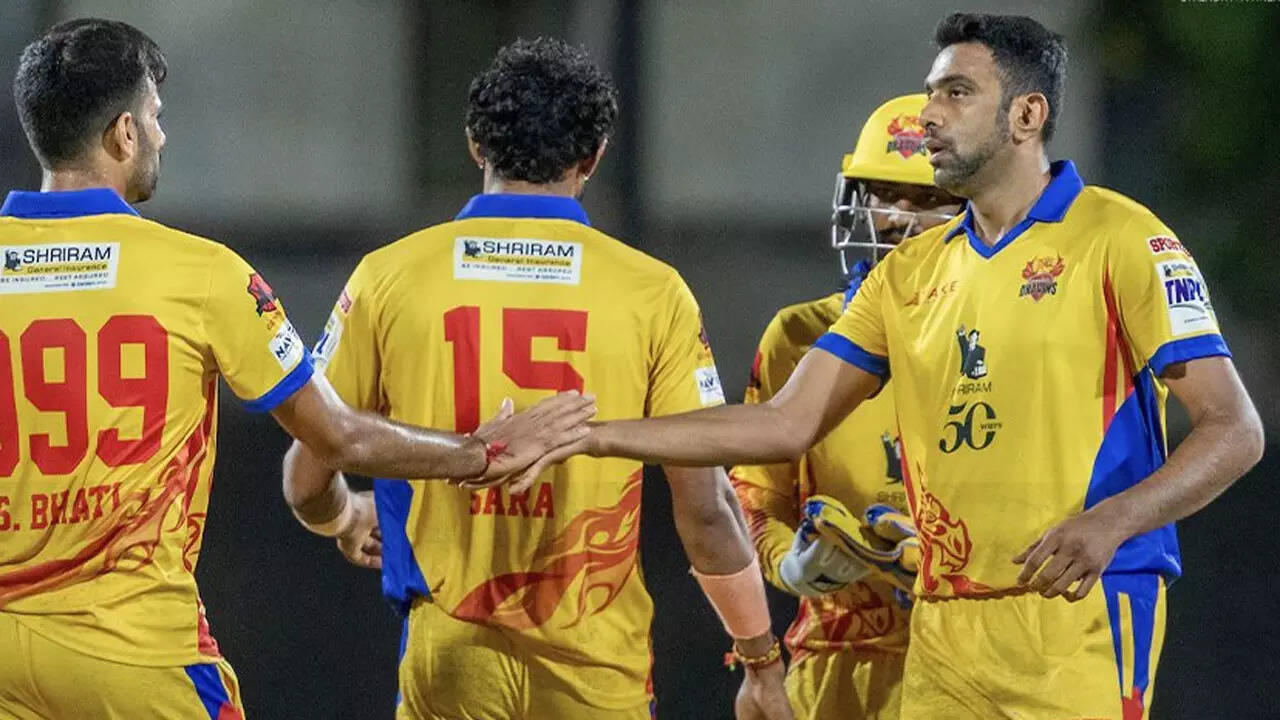 R Ashwin
has a penchant for doing the bizarre on the cricket field, and he did just that on Wednesday in Coimbatore in a Tamil Nadu Premier League match. Captaining Dindigul Dragons two days after coming back from England following an extremely disappointing week of the WTC final when he had to sit out the Test, Ashwin reviewed an already 'reviewed' decision by the third umpire and lost a DRS review.
Ashwin had already taken one wicket and in the third over of his spell, which was the 13th of Trichy, he appealed for a caught-behind against right-hander R Rajkumar. The onfield umpire Krishnamachari Srinivasan adjudged it out and Rajkumar referred it to the third umpire S Nishaanth. After watching numerous replays, the third umpire adjudged that the ball had not touched Rajkumar's bat and that he was not out.
At this point, Ashwin the skipper took his unique call. He was not happy with Nishaanth's decision and reviewed it again. The third umpire watched the same replays again and stuck to his earlier call of not out, which allowed Rajkumar to continue. The flow of events seemed to give Rajkumar a bit of a mental edge and when Ashwin came back to bowl his fourth over, the same batter took the great Indian offie for 17 runs – which included two sixes and a four.
There was some respite, though, for Ashwin when he got the wicket of left-hander Ganga Sridhar Raju in the last ball of his spell, this time a leg-before decision upheld by the same third umpire Nishaanth. Ashwin finished with figures of 2-26.