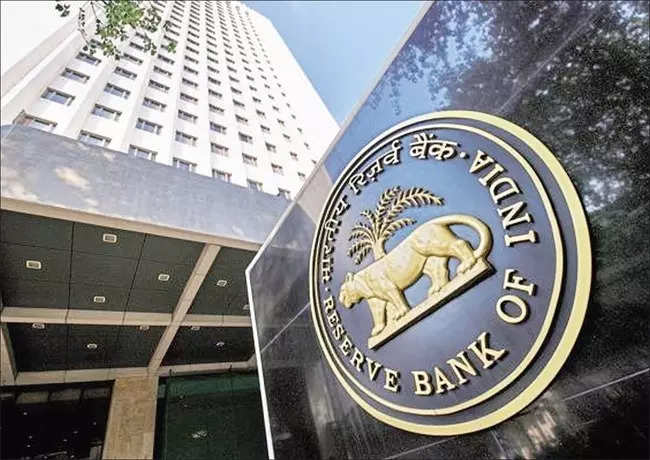 NEW DELHI: The Congress on Wednesday attacked the Centre over the
Reserve Bank of India
allowing banks to go for a compromise settlement of fraud accounts and wilful defaults and demanded that the central bank immediately repeals its instructions and also reveal if there was any "pressure" from the government to issue the notification.
Congress general secretary Jairam Ramesh sought a clarification from the RBI as to why it has changed its own rules on "wilful defaulters" and "frauds".
"The Prime Minister (
Narendra Modi
) has always eagerly bent or changed rules to help his friends in a few large business groups. The most powerful example of this is, of course, the Adani Group, on which we have already posed 100 questions to the PM in our HAHK (Hum Adani ke Hain Kaun) series," Ramesh said in a statement.
He said the latest example was a "clean chit" to all wilful defaulters and frauds who have run away with public money.
Addressing a press conference at the AICC headquarters here, AICC secretary Vineet Punia and Congress leader Amitabh Dubey said the financial burden on this country from fraud and wilful defaults has been severe.
Can the RBI explain what provoked this dramatic change in its policy only two years after it had clearly stated that wilful defaulters would not be allowed to access capital markets or take fresh loans, Punia and Dubey asked.
Once again, frauds and wilful defaulters will now be let off with a light slap on the wrist even as the common person struggles to meet his or her EMIs, they said.
In his statement, Ramesh said that on June 8, the RBI issued instructions under a 'Framework for Compromise Settlements and Technical Write-offs' that allowed banks and other financial entities to "undertake compromise settlements or technical write-offs in respect of accounts categorised as wilful defaulters or fraud without prejudice to the criminal proceeding underway against such debtors".
These accounts will be permitted to take fresh loans after a 12-month "cooling period", he noted.
He pointed out that the All India Bank Officers' Confederation and the All India Bank Employees Association, that represent 6 lakh bank employees, have both opposed this policy.
"They point out that 'it will not only lead to erosion of public trust in the banking sector but also undermine the confidence of depositors'. They warn that 'such leniency serves to perpetuate a culture of non-compliance and moral hazard, leaving banks and their employees bearing the brunt of the losses'," Ramesh said.
"As recently as May 29, 2023, the RBI governor warned about the many ways in which defaulters and fraudsters conceal the true status of distressed loans. Will the RBI clarify if the Modi government has pressured it to take this U-turn?" he asked.
Indians have paid a high price for fraud and wilful defaults, Ramesh said, claiming that banks wrote off loans worth 10 lakh crore between 2017-18 and 2021-22.
"The recovery rate for these loans is an abysmal 13%, which means that only 1 is being recovered out of every 8 written off. The top 50 wilful defaulters, a list headed by PM Modi's friend Mehul Choksi, owe a substantial Rs 792,570 crore (as on March 31, 2022)," he alleged.
Banking frauds have risen 17-fold under the Modi government, from Rs 34.993 crore in 2005-14 to 5.89 lakh crore in 2015-23, he claimed.
"Honest borrowers-farmers, small and medium enterprises, and middle-class salaried workers – are groaning under relentless EMIs. They are never given a chance to renegotiate their loans. Yet the Modi government has now provided fraudsters and wilful defaulters such as Nirav Modi, Mehul Choksi and Vijay Mallya a path to rehabilitation," Ramesh alleged.
"While wealthy financiers of the BJP are given every undeserved convenience, honest Indians struggle to pay their loans. This reveals the true nature of this suit-boot-loot-jhoot sarkar," he said.
The Congress, he said, demands that the RBI must immediately repeal its instructions and prevent banks from settling with wilful defaulters and fraudsters.
The RBI must clarify why it thought these instructions were necessary at this time, despite its repeated warnings and instructions to the contrary, he said.
He further said that the RBI must reveal if there was "any pressure from the Modi government" to issue these instructions.
At their press conference, Punia and Dubey pointed out that not only is the recent move a "brazen way" of rewarding those who willfully looted the country's wealth, it also amounts to "punishment" to those who are complying with rules and regulations and repaying their debts without default.
They claimed that the RBI instructions will only lead to further willful defaults.
Once again the Modi government has shown that it was resolved and determined to reward the fraudsters while punishing the honest taxpayers of the country, the Congress leaders said.