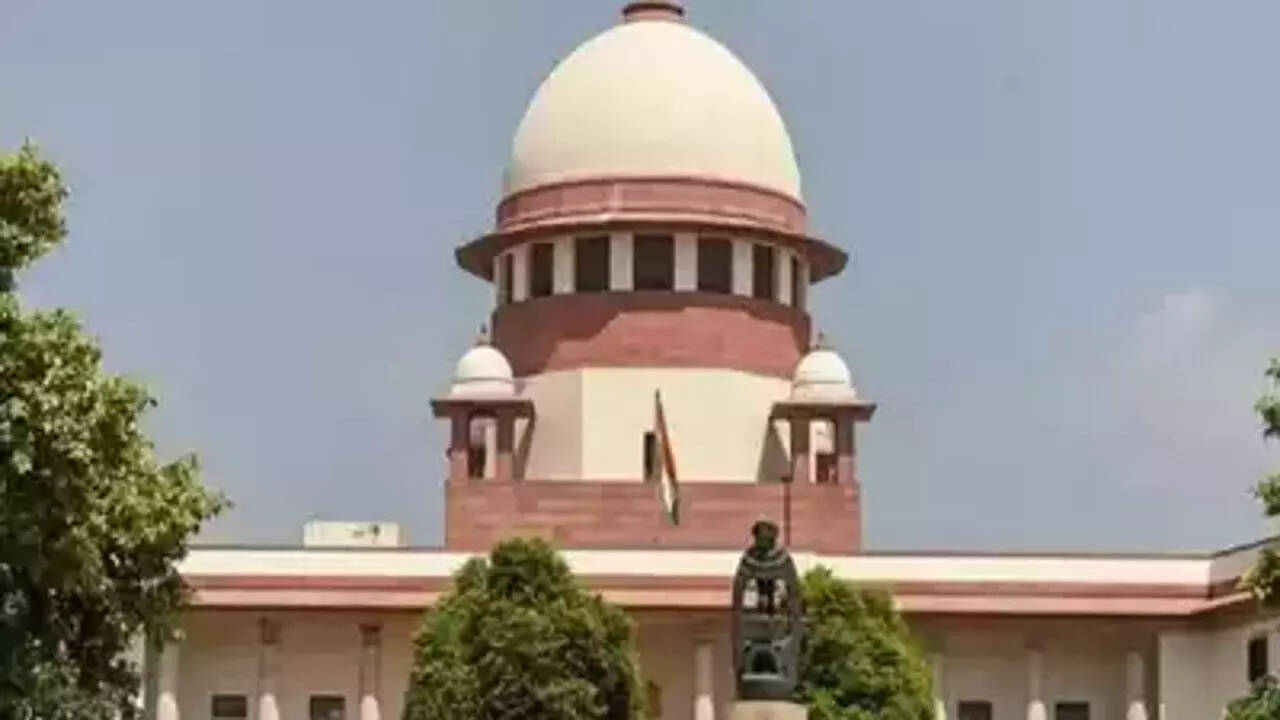 NEW DELHI: The decision of advocate Mohd Ahmed Khan, with an annual income of Rs 60,000 in the 1970s, to move the Supreme Court opposing award of a monthly alimony of Rs 179 to his wife Shah Bano, abandoned after 43 years of marriage, put the spotlight on Article 44 of the Constitution envisioning Uniform Civil Code (UCC)for the country.
Married to Khan in 1932 and driven out of her matrimonial home in 1975, Bano approached an Indore court in April 1978 seeking Rs 500 as monthly maintenance allowance.Khan gave her talaq in November 1978. In August 1979, the magistrate awarded her a beggarly sum of Rs 20 per month. On her appeal, the Madhya Pradesh HC enhanced it to Rs 179. 20. Khan challenged it before the SC.
A five-judge SC bench led by then CJI Y V Chandrachud in April 1985 upheld the maintenance granted by the HC with a direction to the husband to pay an additional sum of Rs 10,000 as cost to Bano. The HC's ground-breaking observations on UCC, delivered in the case, continue to stir political waters. The SC had said, "It is also a matter of regret that Article 44 of our Constitution has remained a dead letter. There is no evidence of any official activity for framing a common civil code for the country. A belief seems to have gained ground that it is for the Muslim community to take a lead in the matter of reforms of their personal law. A common civil code will help the causeof national integration by removing disparate loyalties to laws which have conflicting ideologies.
"No community is likely to bell the cat by making gratuitous concessions on this issue. It is the State which is charged with the duty of securing a Unifo rm Civil Code for the citizens of the country and, unquestionably, it has the legislative competence to do so. A counsel in the case whispered, somewhat audibly, that legislative competence is one thing, political courage to use that competence is quite another. We understand the difficulties involved in bringing persons of differen t faiths and persuasions on a common platform but a beginning has to be made if the Constitution is to have any meaning."
The bench severely criticised the All India Muslim Personal L aw Board for siding with the husband and quoted from a report of the Commission on Marriage and Family Laws in Pakistan in the late 1950s expressing grave concern over a large number of middle-aged women being divorced "without rhyme or reason" in the country and being rendered destitute.
The report of the Pakistani commission had concluded, "The question whi ch is likely to confront Muslim countries in the n ear future i s whether the law of Islam is capable of evolution — a question which will require great intellectual effort and is sure to be answered in the affirmative. " But it is the very question which continues to stifle reforms in Muslim personal laws, which remain uncodified even after 73 years of India becoming a republ ic and 67 years after Hindu personal laws were codified.
Instead of attempting to bring in UCC, the Rajiv Gandhi government enacted the Muslim Women (Protection of Right on Divorce) Act, 1986 to annul the impact of the Shah Bano judgment. Though the SC upheld the validity of the 1986 Act, it continued to rule undeterred — in Danial Latifi (2001), Iqbal Bano (2007) and Shabana Bano (2009) cases — that Muslim women could not be deprived of the benefit of Section 125 of CrPC mandating husbands to pay alimony to wives. The SC remained quiet for nearlya deca de during which it dismissed a writ petition filed by Maharishi Avadhesh (1994) challenging the 1986 law and seeking enactment of a common civil code, or codifying Muslim personal lawsaying, "These are all matters for the legislature."
In the Sarla Mudgal judgment of 1995, the SC was more forthright in insisting that the legislature take steps to enact UCC. It ha d said, "Where more than 80% of citizens have already been brought under codified personal law, there i s no justification whatsoever to keep in abeyan ce, any more, the introduction of uniform civil code for all citizens in India. " The SC, again in 2003 in John Vallamattom case, highlighted the desirability of achieving the goal set by Article 44 of the Constitution.
On March 29 this year, the SC had dismissed a PIL seeking enactment of UCC. It had reiterated what it had said in 1994, "Approaching this cou rt for enactment of UCC is akin to moving a wrong forum. It falls within the exclusive domain of Parliament."