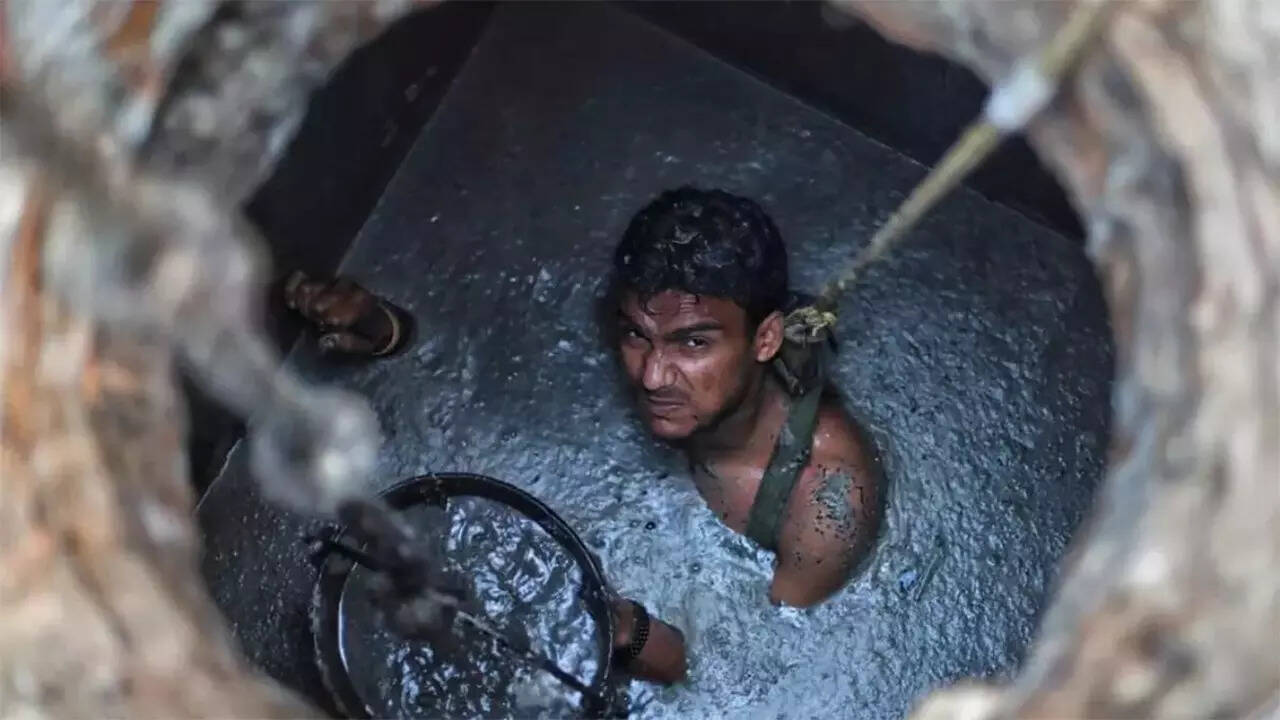 NEW DELHI: Around 60 districts have missed the timeline to self-declare themselves as 'manual scavenging free' by August end. Taking a serious view of this delay, the ministry of social justice and empowerment is learnt to have written to the authorities in the concerned states asking them to share their status without any further delay. It is learnt that there are plans to follow-up by sending teams from the ministry to districts that may still fail to respond and understand the reasons for the delay.
The Prohibition of Employment as Manual Scavengers and Rehabilitation Act, 2013 bans the use of any individual for manually cleaning, carrying, disposing of or otherwise handling, in any manner, human excreta till its disposal.
As per data available the number of districts yet to self-declare was 246 in July, which went down to 101 in early August and is now learnt to be around 60. There are 766 districts in the country and in 2020, all chief secretaries were requested in August 2020 to declare districts free from manual scavenging.
According to the ministry officials defaulting states need to either declare their districts free from manual scavenging or upload details on the mobile app of insanitary latrines and manual scavengers, if any, associated with them so that requisite rehabilitation benefits can be extended to such manual scavengers and the insanitary latrines may be converted into sanitary latrines under Swachh Bharat Mission.
A total of 58,098 persons involved in the practice were identified in two surveys carried out in 2013 and 2018. To address concerns that the practice may be prevalent somewhere, the ministry launched a mobile app in 2020 asking people to report any cases. However, according to the government none of the complaints received have been found to be credible after verification.
In July, the ministry of social justice and empowerment at its eight central monitoring committee meeting chaired by minister
Virendra Kumar
, had urged all states to submit a report on the status of the remaining districts as the government is committed to its vision of declaring all districts in the country manual scavenging free by August 2023. According to officials repeated reminders have been sent to the district and state authorities.