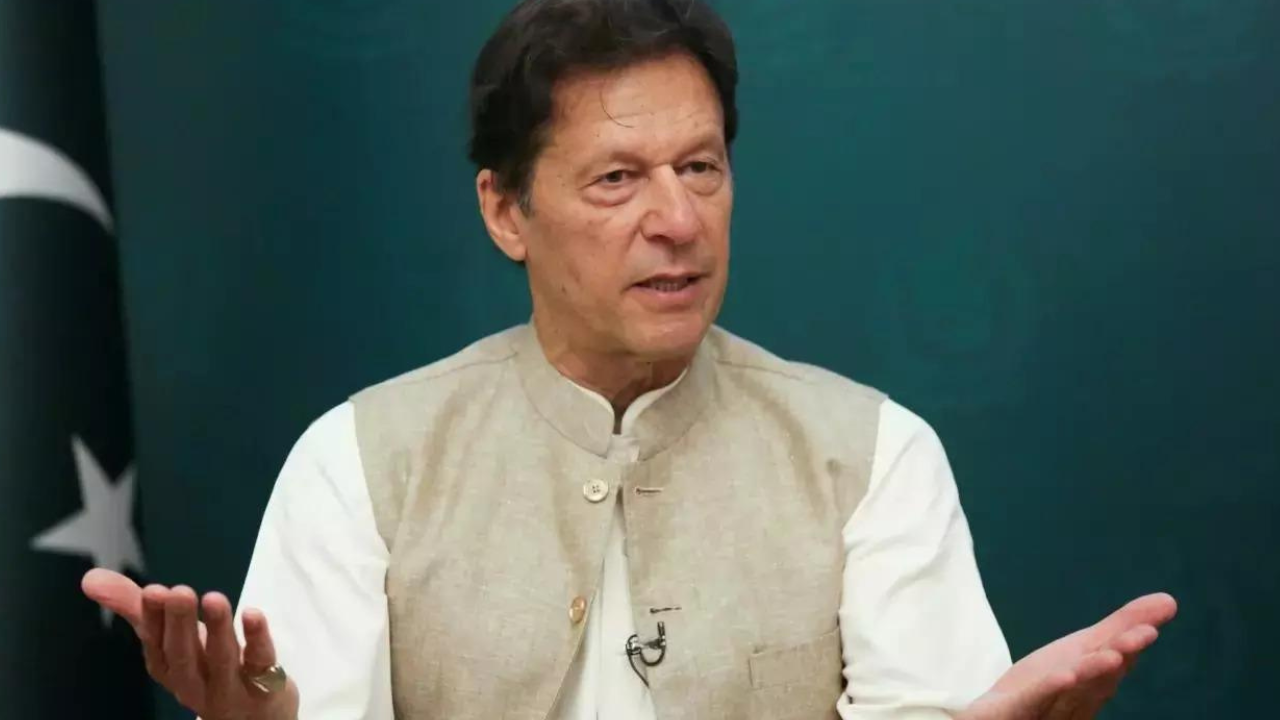 ISLAMABAD: Pakistan government has shared with the Federal Investigation Agency the social media profiles of former prime minister
Imran Khan
and several other leaders of his party to conduct a forensic test for allegedly sharing controversial anti-state content between March 8 and May 9, a media report said on Thursday.
A total of 23 links from Instagram, Facebook and Twitter of the leaders of Khan's Pakistan Tehreek-e-Insaf (PTI) party have been sent to the FIA, Samaa TV reported, citing details from the police.
FIA is the premier agency of Pakistan at the national level to investigate federal crimes.
Police said that the links shared are based on the videos and posts of PTI leaders Shah Mahmood Qureshi, Murad Saeed and Hammad Azhar and the statements of the political leaders will also form part of the Joint Investigative Team's final report on the May 9 violence cases, the report said.
A forensic test is being conducted on the videos and posts over allegedly anti-state statements contained in the shared links.
"The forensic reports of the links will be made part of the investigation report. Youth were incited against the state through the use of social media," said the report.
On May 9, violent protests erupted after the arrest of Khan, 70, in a corruption case by paramilitary Rangers in Islamabad. Khan was later released on bail.
Workers from his party PTI vandalised over 20 military installations and government buildings, including the Lahore Corps Commander House, Mianwali airbase and the ISI building in Faisalabad. The Army headquarters in Rawalpindi was also attacked by the mob for the first time.
The federal Cabinet has decided that the protesters who vandalised military installations on May 9 would be tried under the stringent Army Act and Official Secrets Act.
Khan, the chairman of PTI has been raising clamour against the incumbent Pakistan Muslim League (Nawaz)-led coalition government after he was ousted last year through a no-confidence motion in Parliament.
The violence elicited a strong reaction from the government and military with vows of taking action against the culprits, leading to an ongoing crackdown against those involved.
Law enforcement agencies have arrested over 10,000 workers of Khan's Pakistan party across Pakistan, 4,000 of them from
Punjab
province.
The Punjab Home Department has constituted 10 different joint investigation teams to probe into the attacks and violent protests on May 9, which the Pakistan Army dubbed "Black Day".
Khan is facing more than 100 cases across the country.