NEW DELHI: Hosts India secured their spot in the semi-finals of the SAFF Championship by defeating Nepal 2-0 in a thrilling encounter in their second group match.
Captain Sunil Chhetri continued his impressive form, scoring his fourth goal of the tournament, while Mahesh Singh sealed the victory with a crucial goal. India had previously crushed Pakistan 4-0 in their opening match, with Chhetri scoring a hat-trick.
As it happened: India vs Nepal
Chhetri (91 goals from 139 matches), who already holds the distinction of being the second highest-scoring Asian player and the most prolific active goal-scorer in Asia, once again demonstrated his prowess on the field. His goal in the 61st minute gave India the lead they needed, as he found the back of the net with precision. This goal further solidified his impact on the tournament.
With six points from two victories, India secured a semi-final berth from Group A alongside Kuwait, who also earned six points by defeating Pakistan 4-0 earlier in the day. The final group match between India and Kuwait on June 27 will determine the group winner.
In the match against Nepal, India faced stiff competition as their opponents showcased a strong defence and launched quick counterattacks. Despite the challenge, India displayed urgency and purpose in the second half. They had to patiently ward off Nepal's spirited fight before finally breaking the deadlock.
The first half remained closely contested, with both teams creating opportunities. Sahal Abdul Samad came close to scoring for India in the 21st minute, narrowly missing the target with a header. Nepal also had their chances, with Bimal Ghatri's shot being cleared off the goal line by Rohit Kumar in the 34th minute.
India's breakthrough came in the 61st minute when Sahal and Mahesh combined effectively to outwit the Nepalese defence. Chhetri found himself unmarked inside the box and confidently beat goalkeeper Kiran Limbu to give India a crucial lead.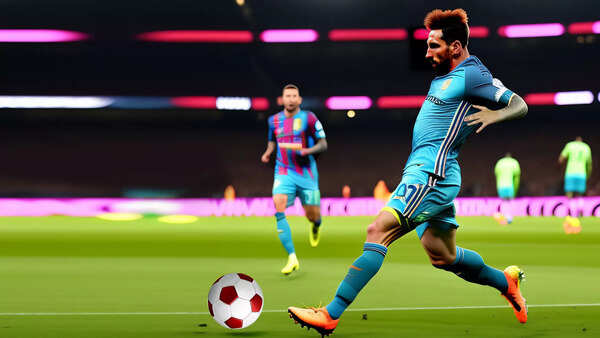 The goal injected renewed energy into the Indian players, who continued their search for another goal. Sahal, in particular, orchestrated the midfield brilliantly, working in tandem with Mahesh Singh. It was Sahal's swift run through the centre that set up Chhetri for a shot, which deflected off Limbu but found Mahesh Singh perfectly positioned to head the ball into the net in the 70th minute, extending India's lead to 2-0.
Nepal fought back valiantly in an attempt to stage a comeback, but India's defence held firm, ensuring their two-goal advantage remained intact until the final whistle.
With this well-deserved victory, India's journey in the SAFF Championship continues, while Nepal and Pakistan are now eliminated from contention for a semifinal spot, having suffered two defeats each.
India's next crucial encounter against Kuwait will determine the group winner and further shape the tournament's trajectory.
(With inputs from PTI)