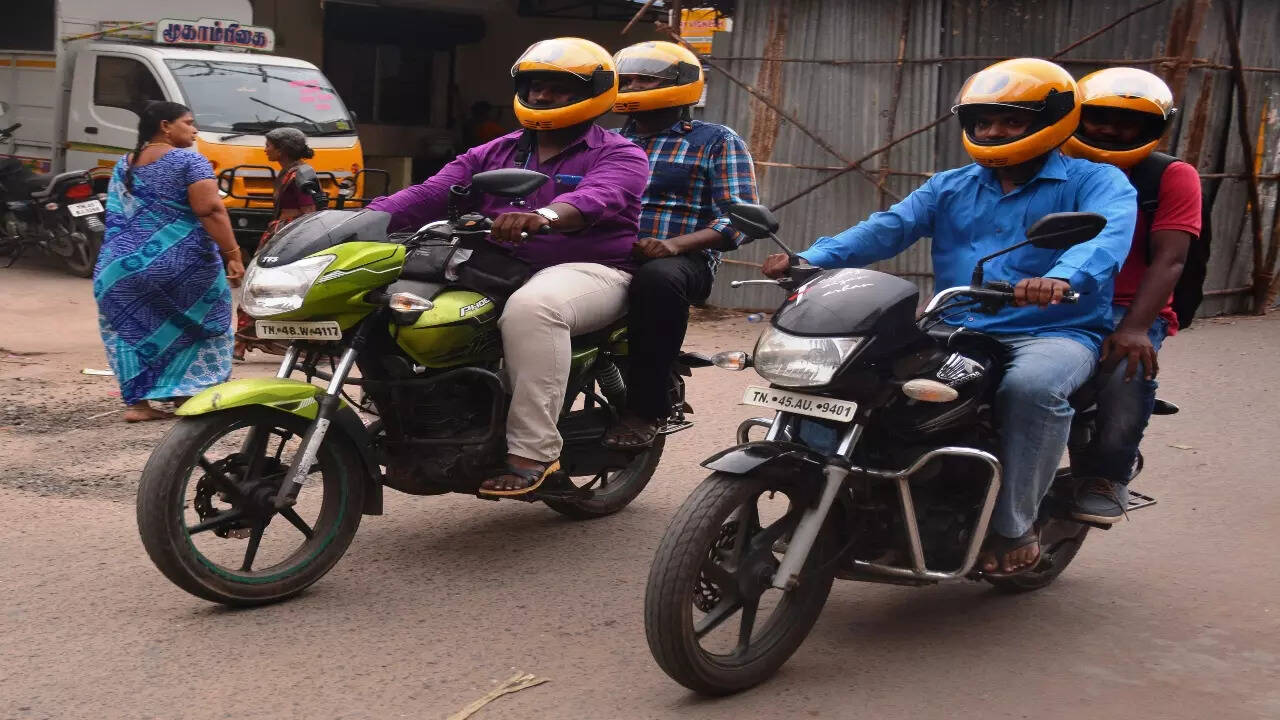 NEW DELHI: The Supreme Court on Monday stayed the operation of
Uber
, Rapido and other two-wheeler taxis in Delhi, reviving a decision of the Delhi government to ban them till a licence policy is framed. A bench of Justices Aniruddha Bose and Rajesh Bindal stayed the Delhi high court's interim order of May 26 by which it had put the Delhi government's decision in abeyance.
Without going into the merit of the case on whether licence under state law is mandatory, the apex court said it was of prima facie opinion that the HC order was not correct but refrained from elaborating and left it for the HC to decide the case on merit. It allowed the aggregators to approach the HC for early hearing of their plea against Delhi government's decision. Senior advocate NK Kaul and Siddharth Bhatnagar, appearing for Uber and Roppen Transportation that runs Rapido, respectively, submitted that bike taxis were allowed to operate as per the Centre's notification and guidelines as the Delhi government did not frame a policy like other states.
Aggregators: Stopping bike taxis will also affect people
They submitted that bike taxis are the cheapest mode of transportation and banning it would not only affect people running 35,000 bike taxis but also common man by depriving them of the facility.
The state, however, defended its decision to ban them but assured the court that it would be able to put in place a policy and guidelines to regulate bike taxis by July-end and pleaded the court to not allow them to operate till then.
"In our opinion, a wholesale stay of the notification was unwarranted. We stay both the impugned judgments. The high court is requested to take up the matter expeditiously and parties are given liberty to file early hearing applications," the bench said.
In a public notice issued on February 19, the Delhi government had cautioned bike taxis against plying in the capital and warned that violations would make aggregators liable for a fine of up to Rs 1 lakh. Rapido and Uber thereafter moved the HC saying it was in violation of various fundamental and constitutional rights, and had been passed in violation of the principles of natural justice. They alleged that the NCT government's decision was contrary to the intent and object of the Centre with respect to the issuance of licences to aggregators as laid down under the Motor Vehicles Act, read with the Motor Vehicle Aggregator Guidelines, 2020 (MoRTH Guidelines).
Allowing their plea, the high court in an interim order stayed the operation of the Delhi government's public notice, paving the way for bike taxis to operate in the city. The HC also restrained the government from taking any coercive action against the aggregators.