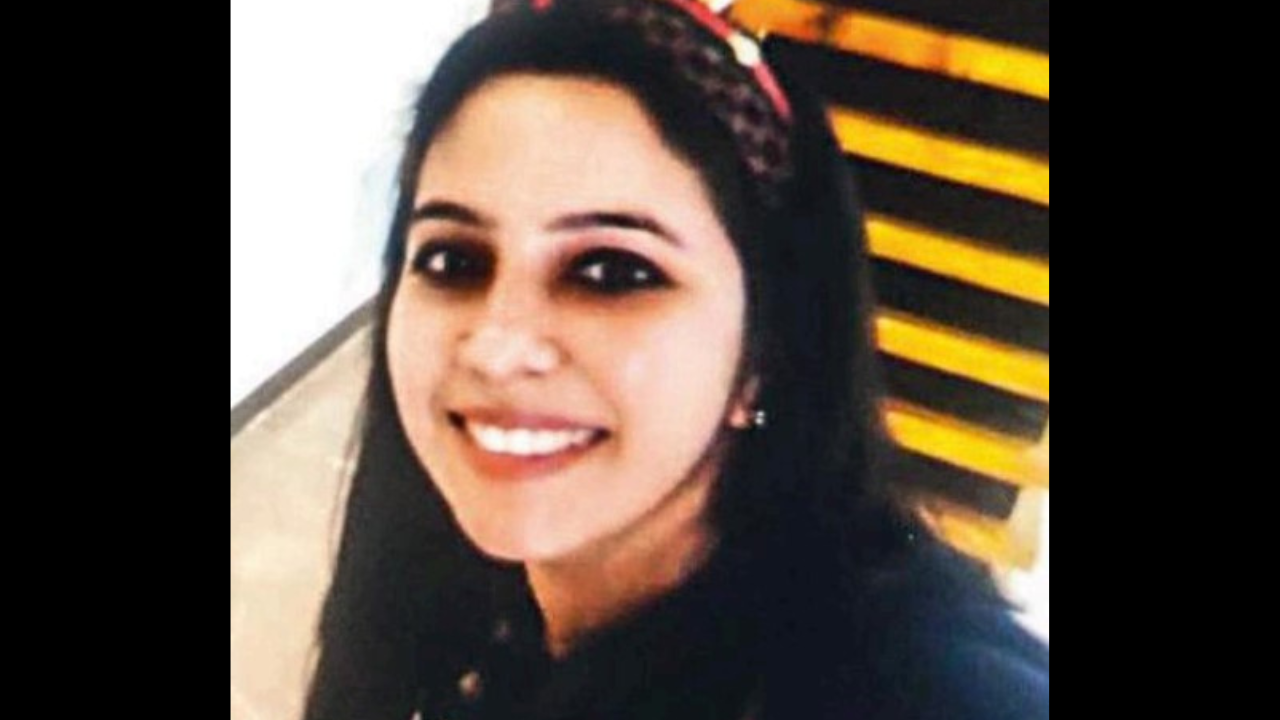 NEW DELHI: A 35-year-old teacher headed for a family vacation was electrocuted at New Delhi railway station Sunday as she reportedly clutched at an electric pole for support in a waterlogged area. Auto and cab drivers rushed to rescue Sakshi Ahuja but she couldn't be saved.
Her sister too received a shock in efforts to rescue her. Ahuja's 9-year-old son and 7-year-old daughter, who were standing next to her, were saved just in time.
"A case under IPC sections of causing death due to negligence and negligent conduct pertaining to machinery (287) has been registered," DCP (railways) Apoorva Gupta said.
'She was screaming to keep her children away from her'
Ever since their summer vacations started, Sakshi Ahuja's two children were raring to go for an outing. Their excitement doubled when they came to know that their mother had planned a trip to Chandigarh on Vande Bharat Express. Rajesh Chopra, a relative of the Ahujas, said the children, aged seven and eight, were extremely keen on their first journey on a train that they had heard and read a lot about. Their mood was upbeat, he said. Sahil, the victim's brother-in-law, said: "They had earlier planned to go by car, but suddenly changed their plan and booked train tickets." Ahuja had come to her parents' house in Gujranwala town on Saturday, he said. "What can be more tragic than losing your mother at such a young age, and that too like this?" he asked.
Besides Chandigarh, Ahuja and the others planned to go to Himachal too. The trip was a spur-of-the-moment thing and Ahuja decided to take her parents and sister along. They left for the railway station early, but little did anyone know what misfortune awaited them. Ahuja started her career as an architect, but later made a switch to teaching. She taught maths and architecture at a private school in east Delhi. "She was a good homemaker and a dedicated professional too," a family member said, recalling that she was full of life and had a positive outlook towards life. Ahuja had studied at a reputed college in southwest Delhi. "It's all very tragic. She loved her children very much. At the time of the incident, she was screaming to keep her kids away from her," a relative said.
At the mortuary, the mood was downcast. Indu, another relative, said it was shocking that such an incident could happen in the national capital. "She died because of someone else's negligence. We call Delhi a smart city, but where are the facilities? We never thought that we were seeing her for the last time," she said. It was Ahuja's son, the older of the two children, who told their father about the unfortunate incident. While Ahuja's father had retired as a government official, her mother recently retired as principal in a government school. Her husband, Ankit Ahuja, works as an engineer with a Japanese company. Both their children study at Modern School, Barakhambha Road.