The first lockdown, in 2020, proved to be a tipping point for Alankrutha Chandra and Meher Gundavarum, techies working in Chicago, USA. They returned to India and took up farming in Meher's native town, Warangal, in Telangana. "Food, shelter and clothing are the basic necessities and we are trying, one step at a time, to lead a planet-friendly lifestyle," says Meher. Their nascent clothing label named Elephant in You, the produce that grows on their chemical-free farm, and a farm stay that is being set up are all a step in that direction.
The couple was in Hyderabad recently for the monthly Biodegradable Santha at the Crafts Council of Telangana premises. On view were some of their ready-to-wear collection in unbleached organic cotton, linen and hemp fabrics that used natural dyes. All this is a progression of the plastic-free lifestyle they had followed for a few years, says Alankrutha.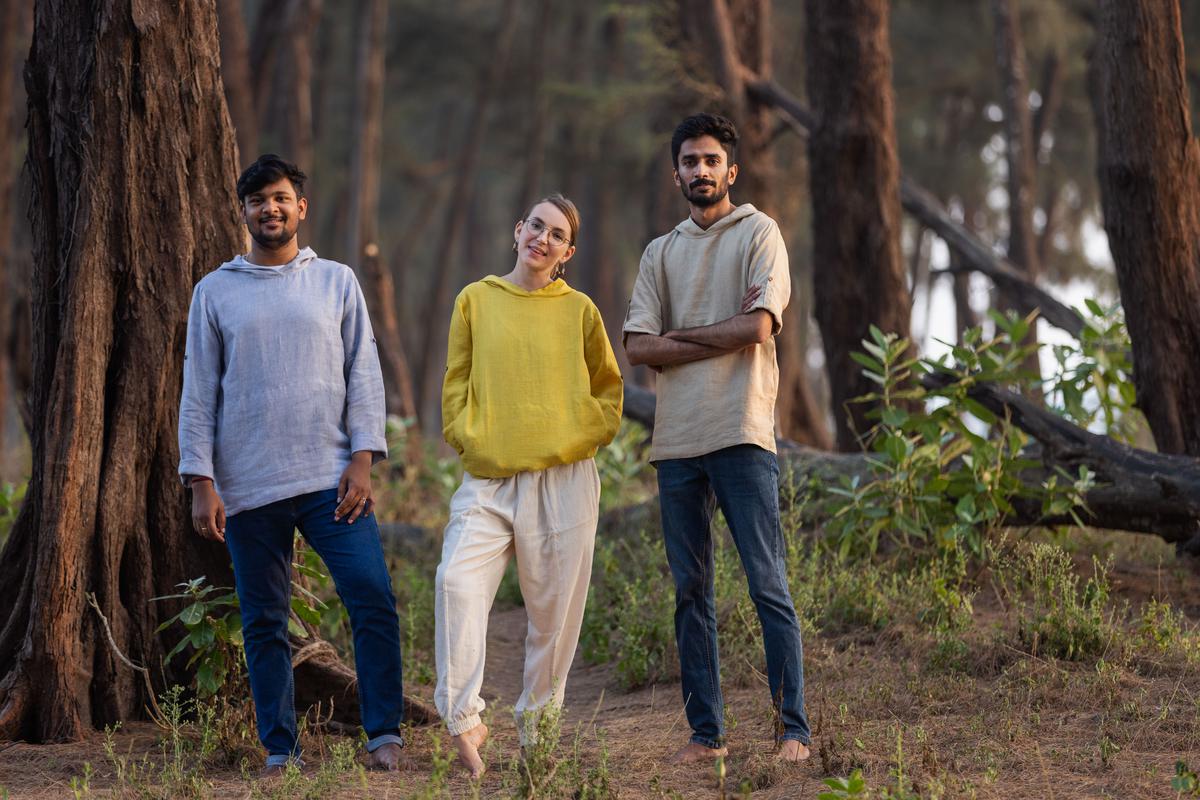 They met while working in the US and hav been living together. "We avoided using plastics but had not done anything else to claim we were planet-friendly. Until the lockdown, I had not even grown a plant from a seed," she says. After Meher gifted her a hydroponic set, she began growing herbs and vegetables. "Each day, I would wake up and check on the plants. It made me happy," she recounts. 
Return of the native
That step was a reminder of the lifestyle of Meher's family in Warangal and her family in Tenali. Hailing from an agricultural background, Meher was privy to both the joys and challenges of farm life. He observed how several relatives had gradually given up agriculture, unable to cope with the high costs. Meher's parents too had moved to the city to set up a bakery, but they still retained a patch of land back home.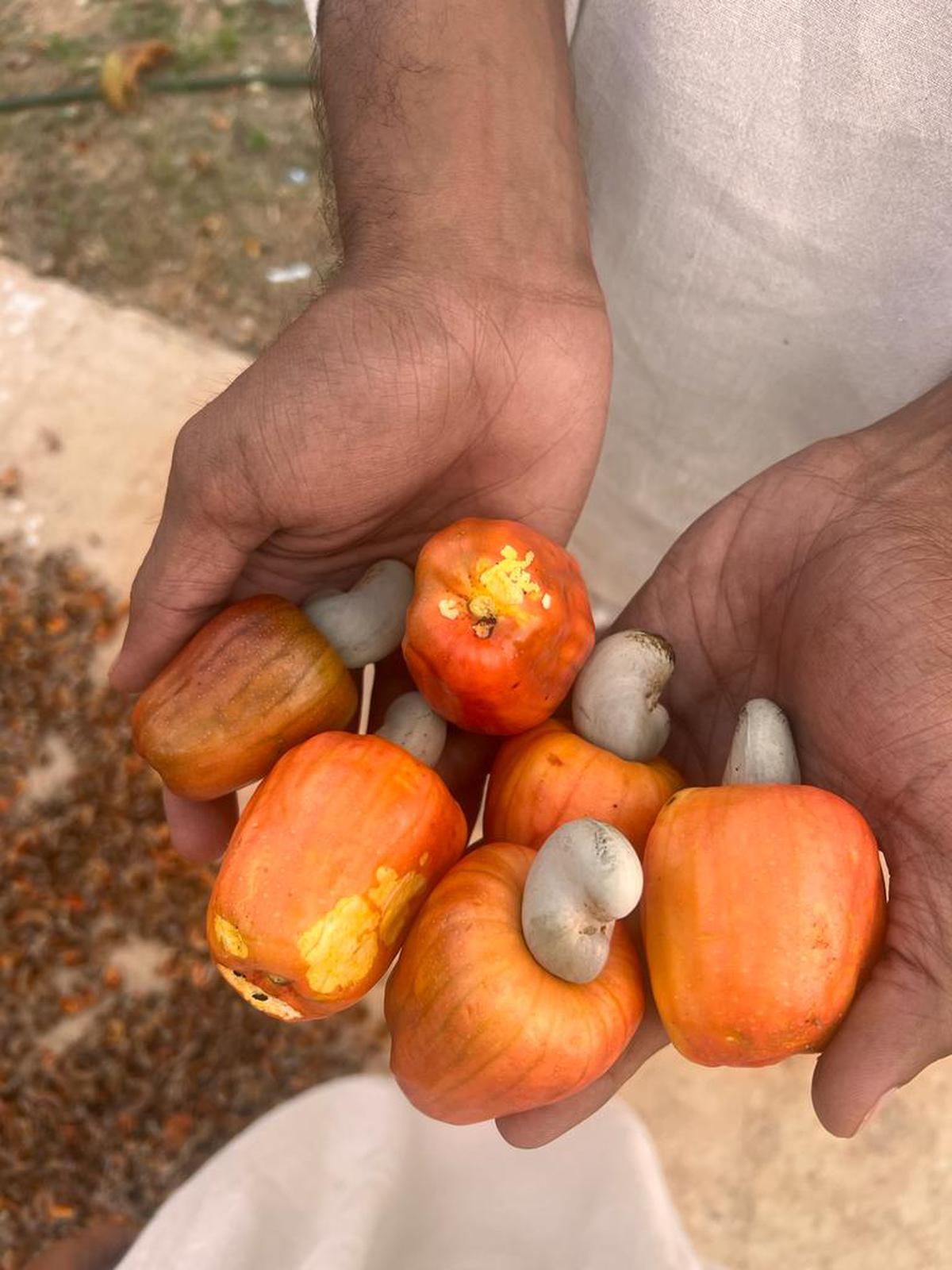 Alankrutha took the first step and suggested they return to India to take up farming. "It took me six months to process the idea," confesses Meher. "In my younger days, I never enjoyed visiting the farm since I was not used to roughing it out." He was also aware that financially it would be a leap of faith to leave their well-paying jobs and start from scratch.
Alankrutha was the first to return to India, and Meher followed suit a year later. They got married and decided to embrace the farm life. "We thought we would have things in control in a few months. But a month later, Meher's parents had to step in to guide us," she recalls.
The farm now has 40 varieties of fruit trees (10 varieties of mangoes, three varieties of guava, pomegranate, sapodilla (sapota), sweet lemon (mosambi), Java plum (jamun), lemons, star fruit, avocado, Singapore cherry and more, pulses such as pigeon pea (toor dal), green gram (moong dal), black gram (urad dal), Bengal gram (chana dal), legumes like cowpea, (lobia), peanuts, and the oilseed sesame as well as seasonal vegetables and three varieties of indigenous rice. "We understood why people hesitate to do chemical-free farming. For example, getting chemical manure and pesticides is far simpler than preparing your jeevamrutham. You need cows for manure, you have to tend to them, and preparing the manure takes time; you need to repeat the process each week," says Meher.
At present, what they grow on eight acres of the farm is not enough to fetch profits, they say. The produce is used mostly by friends and family. Recently, they sold the rice to a relative who was organising a wedding. Such measures help bring in revenue to sustain the farm. "We have been relying on our savings," says Meher.
Easy on the skin
Meanwhile, Alankrutha also learnt to work with natural dyes. She began sourcing unbleached kala cotton from Khamir in Kutch, linen, cotton and hemp from others. This move, she says, was a result of her experiencing frequent allergic reactions to retail clothing. "The rashes were temporary. But each time I developed an allergy, I thought this should not be happening in the first place. I wanted to explore chemical-free clothing."
The capsule collections developed by Elephant in You are sold on the label's website and through Craft Council exhibitions. The name of the label, says Alankrutha, is a nod to the elephant that lives in sync with nature.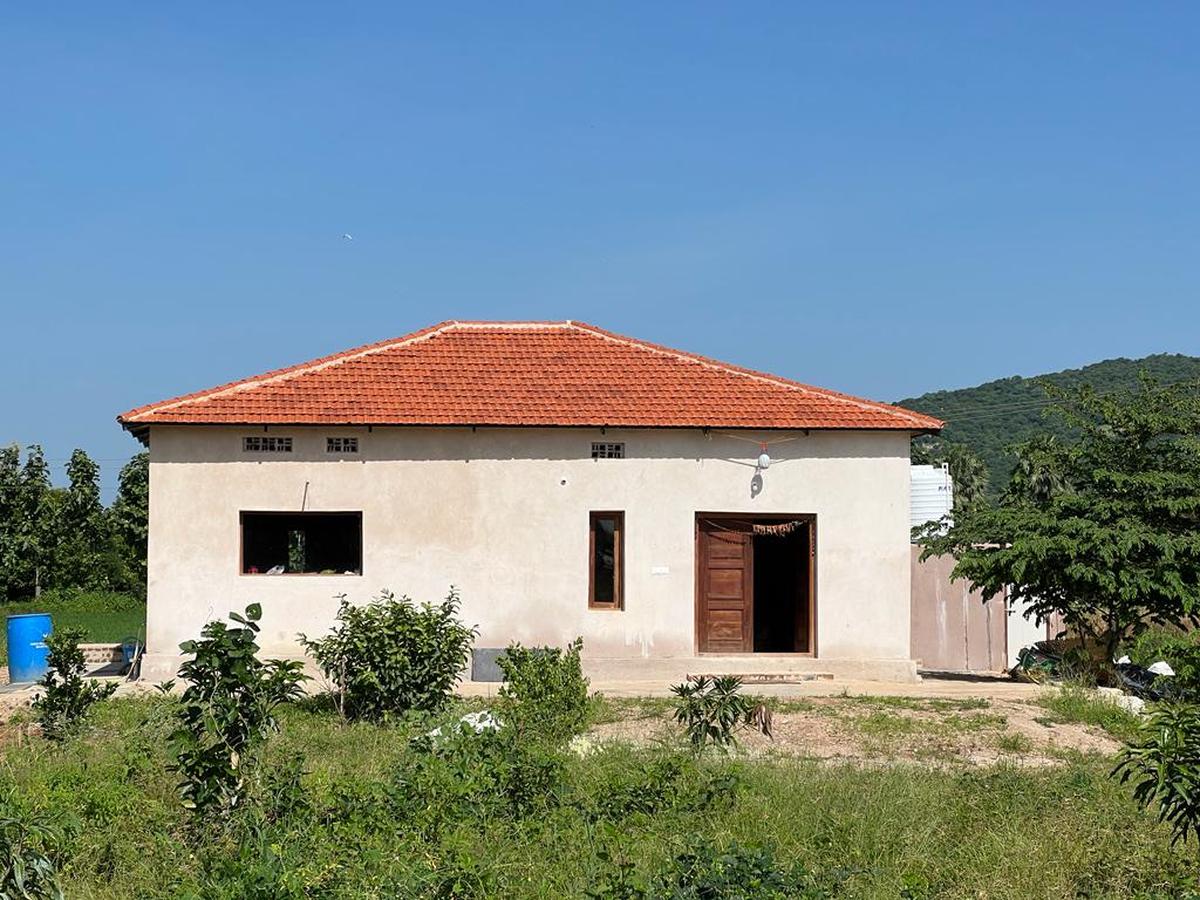 Working on the farm in the searing heat prompted Meher to construct a limestone studio for a retreat. A mudhouse is also under construction. "Normally, every inch of farmland is used for cultivation. But we wanted a small space to invite people who want to visit the farm and experience living close to Nature." The cement-free construction is also a step towards reducing their carbon footprint.
The last three years have been transformative, they explain. "We are up by 4am or 5am, work on the farm till 9am, get home to do some chores and return to the farm at 4pm. It has been a lot of unlearning and learning," says Meher. Has it been satisfying? Their beaming smiles say it all.