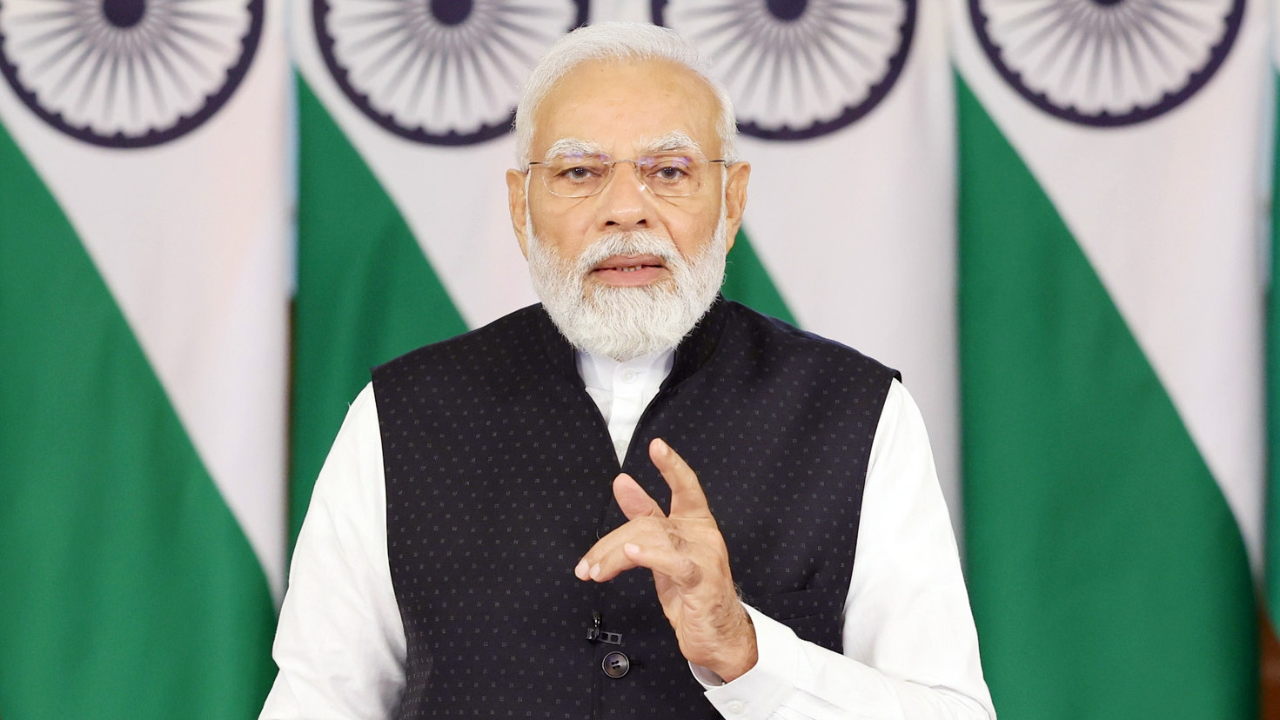 WASHINGTON DC: US Representative Richard McCormick stressed on having ties between the United States (US) and India economically, militarily and strategically. He emphasised that lawmakers whether they are Democrats or Republicans need to pay more attention to India as a "future partner going forward".
On reports of the US pushing a sign a big-arms drone deal during the upcoming visit of Prime Minister
Narendra Modi
, he said, "I think the more we link our countries together, both strategically, economically, militarily, the better. If you look at the threats in the region, if you look at India's strategic location next to China, Pakistan, and Bangladesh, with all the problems that we have in that part of the world right now, we need a strong partner, somebody that we can link ourselves to."
Media reports suggest that the Biden administration is urging India to iron out bureaucratic hurdles and take forward a long-awaited deal for U.S.-made armed drones ahead of Indian Prime Minister Narendra Modi's upcoming visit to Washington.
Responding to a question if the state visit to the White House on June 22 will pave the way for the purchase of up to SeaGuardian drones from defence firm General Atomics as reported by Reuters, McCormick said, "Well, I think right now we need to sort out a lot of details, the way things are right now. They have been traditionally buying from Russia. That takes a while to transition from, especially when you talk about supplying parts and getting things into. A country and then training people to be proficient in those weapons systems take a while, but I think the time is now. I think they (India)understand the importance of our partnership, especially when it comes to the economic ties that benefit from that also. But I think this is an important alliance into the future that's going to benefit this entire region and the world."
Ahead of PM Narendra Modi's visit to the US, Defence Minister is going to discuss the acquisition of MQ-9 Reaper drones from the US. The acquisition of these drones is scheduled to come up for discussion during an important high-level meeting of the defence ministry on Thursday, defence sources told ANI.
Modi and Biden are also expected to discuss the co-production of munitions and ground vehicles, like armoured personnel carriers, while Modi is in Washington, the Reuters report suggests said.
The decision to purchase MQ-9s rests with the Indian government, and Biden administration officials emphasized the potential benefits of acquiring the drones while acknowledging India's autonomy in the matter.
Experts suggest US President Joe Biden has made deepening ties with India a cornerstone of his policy to counter China's growing influence, placing special attention this year on collaboration between the world's two largest democracies on advanced military technologies, despite their lack of a formal security alliance.
"We need to make sure we continue to be linked to that very important part of the world with somebody who sees the world very similar to us," McCormick told ANI.
Speaking about PM Modi's upcoming visit to the US, Congressman said that he thinks that everybody understands the importance of the relations between the two nations. He said that India is growing its economy in a "slow, methodical way." He also spoke about China's growing economy and noted that some of that has been done in "very bad ways".
"Well, if you're talking about Prime Minister Modi coming here, I think those will be private conversations, some of them. But I think everybody understands how important that allyship is. When you talk about the most populous country in the world right next to the second most populous country in the world, which they keep on switching off a little bit late, but also the fact that China's growing its economy from about 5 trillion only 10 years ago to 18 trillion just in 10 years. Now they've done some of that in very bad ways, and they've run up a lot of debt."
"But, I think India is doing it the slow, methodical way that they need to by encouraging trade with that huge consumer base, as well as somebody who can produce a lot of things that are both technologically advanced as well as just production. I think we compare with them in very good, beneficial ways to both countries having very real consequential conversations about how we stabilize that region of the world and also tie our countries together forever into the future," McCormick said.
Prior to PM Modi's visit, US National Security Advisor Jake Sullivan visited India. He held a meeting with PM Modi and discussed matters of bilateral cooperation here in Delhi. The two sides also reviewed progress under India-US Initiative on Critical & Emerging Technologies (iCET) during the meeting. Sullivan also met his Indian counterpart Ajit Doval in New Delhi.
Congressman Richard McCormick spoke about the consequential conversations that will take place between India and US during PM Modi's visit. He emphasised that lawmakers whether they are Democrats or Republicans need to pay more attention to India as a "future partner going forward." He talked about the importance of India and its strength of numbers, industrial base and its amount to produce things.
In a sign of the continued bipartisan support in America for strong bilateral ties with India, Prime Minister Narendra Modi will address a joint session of the United States Congress during his first state visit here next week.
The keenness shown by Republicans, that Modi, who has been invited by US President Joe Biden (a Democrat), address the joint address shows that both sides are interested in deepening and widening ties that India and the US currently enjoy. Asked about China being a binding factor between Republicans and Democrats, McCormick said, "I think a lot of people don't realize how important India is. I think that's why it's important for Prime Minister Modi to be here and have these consequential conversations. Anybody who's not thinking about the importance of India doesn't realize the strength of numbers, the amount of industrial base, and the amount to produce things that China produces simultaneously, but from a much more friendly venue."
"Somebody, who's following the World Trade Organization rules rather than breaking them, somebody who doesn't have global dominance in mind but actually working with other countries to mutual benefit. That's the kind of partner we need. I think when you talk about Democrats and Republicans, whether you be a Democrat or Republican, I think we have to pay a lot more attention to India as a future partner going forward, especially considering China right now," he added. (ANI)