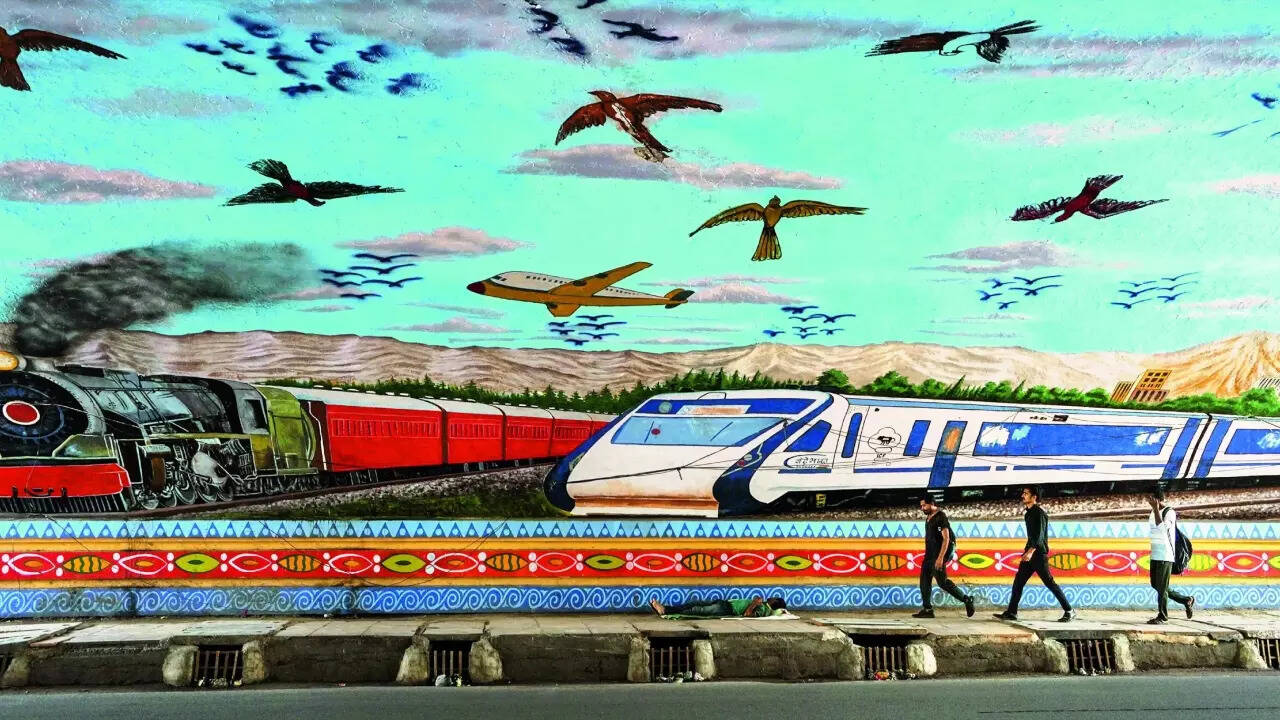 NEW DELHI: The Supreme Court on Thursday ruled that money stolen from a passenger during train journey cannot be termed deficiency of service on the part of the Railways and set aside concurrent findings of district, state and national consumer forum asking the Railways to pay Rs 1 lakh with interest as compensation to a cloth merchant who suffered theft of the same amount during his journey in April 2005.
Allowing an appeal filed by the Railways challenging the unanimous decisions of the consumer fora, a vacation bench of Justices Vikram Nath and Ahsanuddin Amanullah agreed with the central government counsel Rajan K Chourasia and said, "We fail to understand as to how the theft could be said to be deficiency of service by the Railways when the passenger was not able to safekeep his belongings."
Cloth merchant Surender Bhola was travelling to Delhi on April 27, 2005, on a reserved berth in Kashi Vishwanath Express for purchasing stock of clothes with Rs 1 lakh kept in the belt of cloth tied to his waist. On waking up at 3.30am on April 28, he found that the belt of cloth and a part of the right side of his trousers were cut and Rs 1 lakh was stolen. On getting down at Delhi station on April 28, he lodged an FIR with Government Railway Police (GRP).
Days later, he filed a complaint in the District Consumer Disputes Redressal Forum, Shahjahanpur, seeking a direction to the Railways to make good his stolen money with 18% interest and Rs 400 towards his damaged trousers while claiming that the theft happened due to negligence of Railways.
Railways said it was responsible only for the luggage booked with it and not the belongings of passengers. It had told the district forum that notices have been put up at every station warning passengers to be watchful and responsible towards safekeep of their belongings. It had said that security of the passengers and their luggages come under the jurisdiction of the GRP operating under state governments.
The district forum on in 2006 partly allowed the complaint and directed the Railways to pay Rs 1 lakh to Bhola while rejecting claims of interest and compensations for damaged trousers. Appeal by the Railways was dismissed by the
Uttar Pradesh
state consumer disputes redressal commission in December 31, 2014. Railways appeal was also dismissed by the National consumer disputes redressal Commission on June 12, 2015.