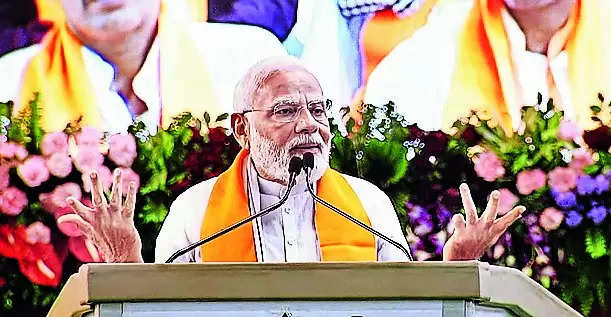 LUCKNOW: As Prime Minister Narendra Modi made a strong pitch for a Uniform Civil Code, the All India Muslim Personal Law Board (AIMPLB) is locked in hectic parleys to finalise the documents it would be submitting to the Law Commission to stress its point against such a code.
The Board held a meeting Tuesday night through video conferencing in which the draft document to be submitted to the Commission was discussed, according to AIMPLB member Khalid Rasheed Farangi Mahli.
The All India Muslim Personal Law Board (AIMPLB) is a non-governmental organisation that represents the interests of Muslims in matters of personal law. It was formed in 1973 with the objective of protecting and promoting the application of Islamic personal law among Muslims in India.
Addressing a gathering of BJP workers in Bhopal on Tuesday, Modi called for implementation of the Uniform Civil Code (UCC) and said the Constitution also mentions about giving equal rights to all citizens.
He also said that the BJP has decided it would not adopt the path of appeasement and vote bank politics, and alleged that the Opposition was using the issue of UCC to mislead and provoke the Muslim community.
Talking to PTI on Wednesday, Mahli, however, said the AIMPLB meeting was a routine one and that it should not be linked to the the prime minister's statement on UCC.
He further said July 14 is the last day for filing of objections and "we have got down to discussing the matter".
"Our stand is that UCC is against the spirit of the Constitution and we will oppose it strongly," the AIMPLB member underlined.
"India is a country where many religions and cultures are followed. So, the UCC is not only going to affect the Muslims, but also the Hindus, Sikhs, Christians, Jains, Jews, Parsis and other miniscule minorities," he added.
The Law Commission has initiated a fresh consultation process on the Uniform Civil Code by seeking views from stakeholders, including public and recognised religious organisations.