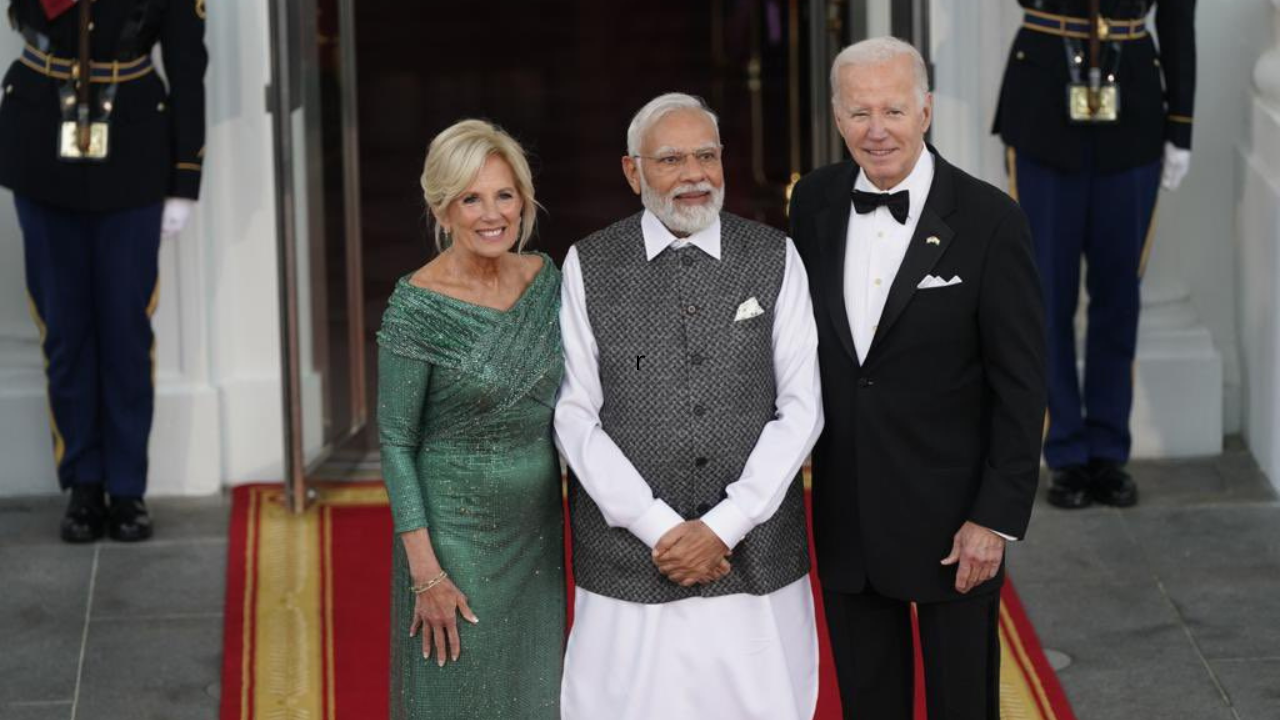 WASHINGTON: US President
Joe Biden
and First Lady Jill Biden welcomed Prime Minister
Narendra Modi
at the White House for the State dinner on Thursday.
Several popular personalities in the tech world, film and fashion industry as well as billionaire industrialists were among those invited to the State Dinner.
More than 400 guests were invited for the dinner hosted by US President Joe Biden and First Lady Jill Biden at a specially decorated pavilion on the South Lawn of the White House.
PM Modi in US: Live updates
Billionaires
Mukesh Ambani
and Anand Mahindra, Apple CEO Tim Cook and corporate leader Indira Nooyi were among the guests. CEOs of Google, Microsoft and Adobe — Sunder Pichai, Satya Nadella and Shantanu Narayen — also attended the event.
The guest list also included human rights activist Martin Luther King III, tennis legend Billie Jean King, filmmaker M Night Shyamalan, fashion designer Ralph Lauren, Grammy award winner Joshua Bell and entrepreneur Frank Islam.
Vice President Kamala Harris was also present.
The Prime Minister arrived at the White House for the State dinner after he addressed a joint session of the US Congress on Thursday, becoming only the third world leader ever to make such an address twice.
A total of 15 standing ovations and 79 applauses marked PM Modi's address to the joint session of the US Congress.
He also held a joint press conference with United States President Joe Biden after their bilateral talks in the White House. Prime Minister Modi is visiting the US from June 21-24 at the invitation of President Joe Biden and the First Lady.