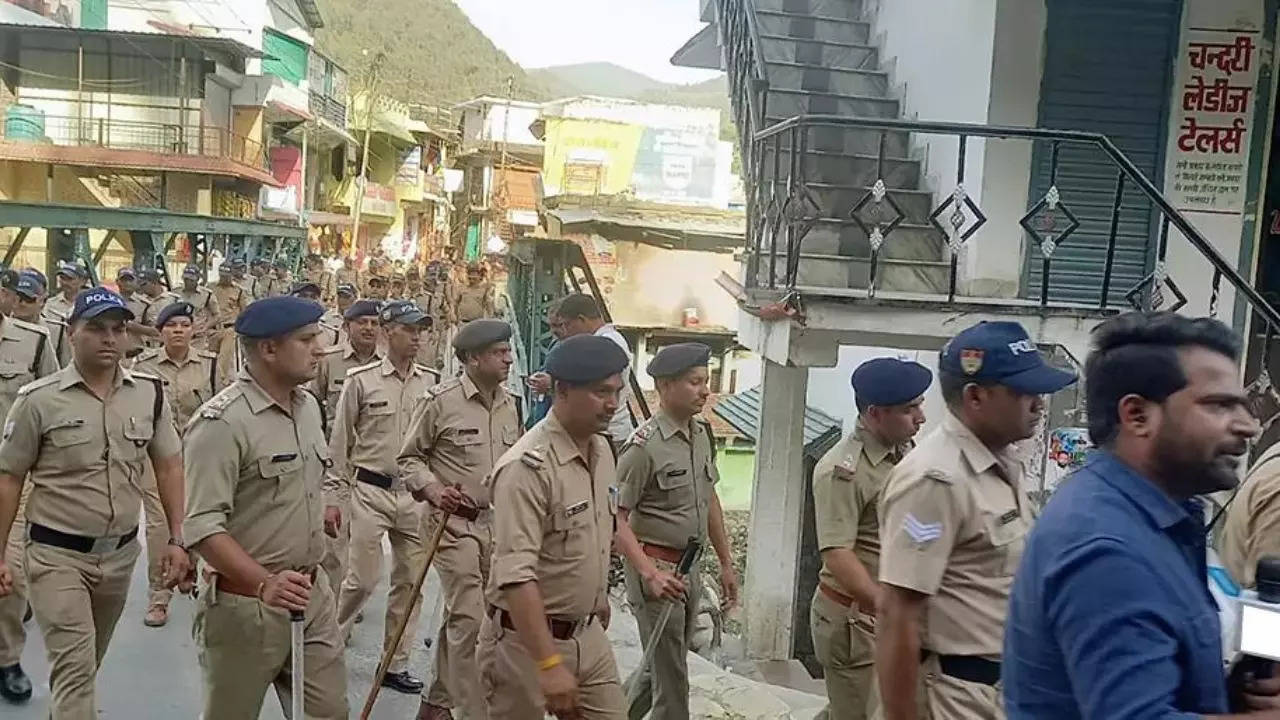 DEHRADUN:
Uttarakhand
police, perhaps in the first such move by a state police department, have decided to examine all the interfaith marriages in the state in the past five years for any possible violation of the Uttarakhand Freedom of Religion Act (Amendment) 2022.
Confirming the development, ADG (law & order), V Murugesan told TOI, "We have written to the SSPs and SPs of all the 13 districts regarding the move. Appropriate legal action would be taken by the district police units concerned in case any violation of the Act is found, irrespective of the faiths the violator used to follow and converted to."
The exercise would include all such marriages which took place after the implementation of the Act in 2018, sources told TOI.
The Act, when it was introduced five years ago, made it mandatory for the person undergoing the conversion to notify the district magistrate or the executive magistrate of the area at least a month before the conversion happened. Apart from the person converting, the Act also made the same provision mandatory for the religious person facilitating the conversion.
The Act's amendment, which was implemented on December 21 last year, made the punishment for forceful conversion more stringent, making it a cognisable and non-bailable offence with an imprisonment of upto 10 years and a fine of upto Rs 50,000.
An official said, "As part of the exercise, police would examine if the person who married a person of another faith, changed their religion. If yes, then did they follow the set procedure as per the Act or were they forced to convert by the partner? If it is found that the procedure wasn't followed, then police would take action against the accused, irrespective of the period he/she is married to the partner. "