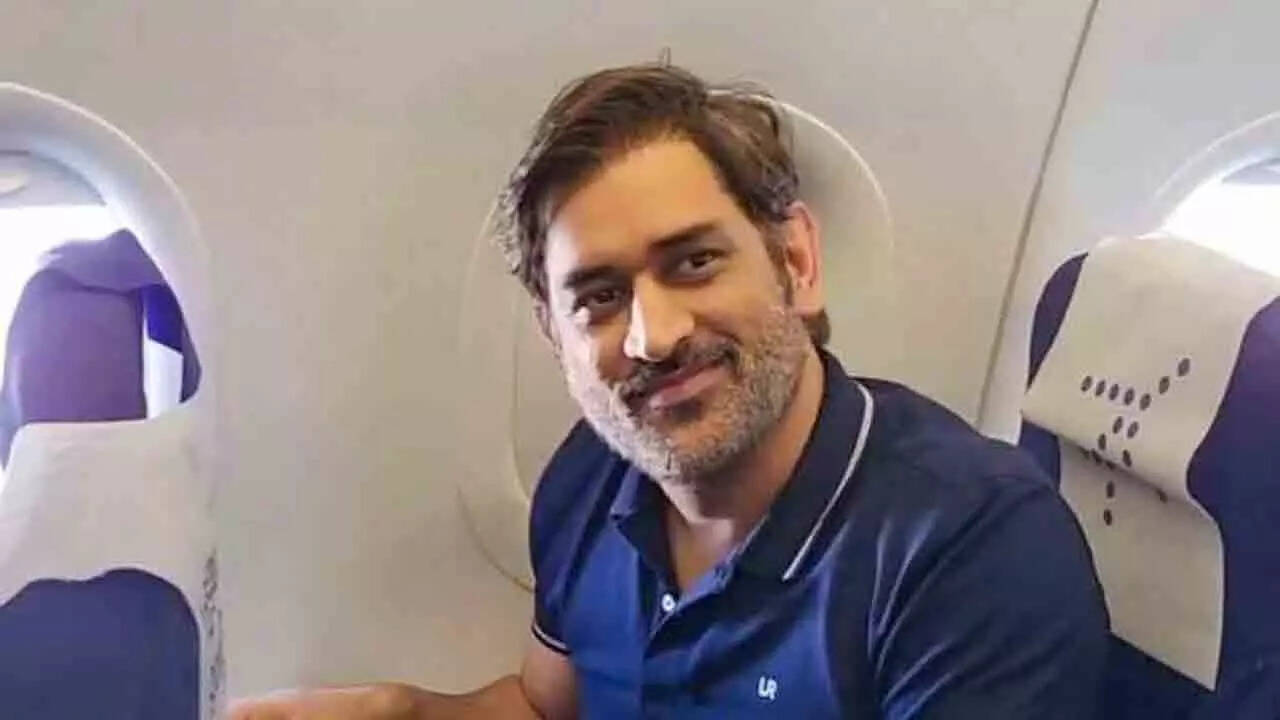 NEW DELHI: Humility is the foundation of all good virtues and
Mahendra Singh Dhoni
is known for his humility and down to earth nature, despite his superstar stature and immense fan-following across India and abroad.
The former Indian captain is known to back youngsters and let them take centre stage with the trophy when they celebrate a tournament victory be it in international cricket or in the Indian Premier League (
IPL
).
In a video that is going viral,
Dhoni
has shown another side of his humble and down to earth nature.
The video shows Dhoni onboard a flight with his wife Sakshi and an airhostess readying a plate full of chocolates, dates and other eatables to offer to the former India captain.
As the airhostess brings Dhoni the tray, he is pleasantly surprised by the sweet gesture and greets the air hostess with a smile. As the airhostess places the tray near Dhoni, he picks up only a packet of dates and politely turns down the rest of the sweets that were on offer.
Watch the video here:
Dhoni follows a strict diet and fitness regime and is widely known for his fitness levels, despite being almost 42 years of age. It allows him to continue playing competitive cricket in the IPL.
The video also shows Dhoni flying in economy class and playing the popular tile-matching video game – 'Candy Crush' on his device. Thanks to the popularity that Dhoni enjoys, 'Candy Crush' was quickly trending on social media. There were in fact as many as 3.6 million new downloads of the game in just 3 hours – this is a statistic that has been acknowledged by the company itself.
The official 'Candy Crush' twitter handle posted a tweet mentioning that, along with a Thank You note for MSD as well.