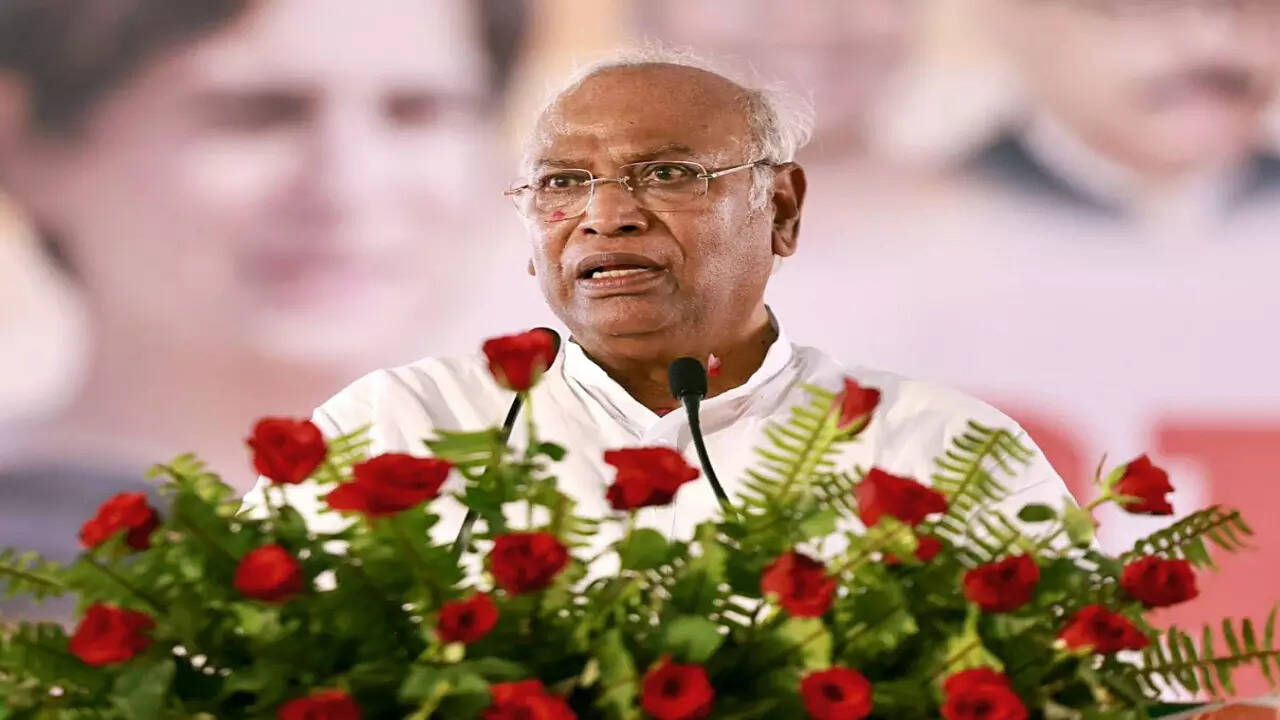 NEW DELHI: Congress national president
Mallikarjun Kharge
on Saturday said that all opposition parties are going to fight unitedly for the 2024 Lok Sabha polls.
On Friday, the opposition meeting had been called to forge opposition unity to take on the BJP in the 2024 Lok Sabha polls.
"We're going to fight unitedly, all opposition parties, and for that we will be meeting once again in Shimla. We will continue our fight," Kharge told reporters reagarding the opposition meeting.
The next meeting of the opposition parties would be held in Shimla next month, announced Congress president Mallikarjun Kharge.
After the opposition meeting on Friday, Kharge said, "We will meet again in July in Shimla to prepare an agenda on how to move ahead together while working in our respective states to fight BJP in 2024".
Earlier today, Bihar deputy chief minister and RJD leader Tejashwi Yadav on Saturday said all the opposition parties present in the meeting had decided to stay united against the fascist forces.
"Leaders from Kashmir to Kanyakumari were present in the opposition meeting. We have decided to stay united against the fascist forces," deputy CM said.
After the meeting, Bihar chief minister and Janata Dal-United leader
Nitish Kumar
said on Friday that the opposition parties had a "good meeting" in Patna and it has been decided to fight the elections together.
The opposition meeting was called by Bihar chief minister and Janata Dal (United) leader Nitish Kumar which was attended by leaders of parties opposed to the BJP.
More than 15 opposition parties attended the meeting held at Nitish Kumar's official residence in Patna.
The opposition parties picked Patna as a venue for its meeting as it represents the 1974 call of total revolution by Jayaprakash Narayan that toppled Indira Gandhi's majority government.