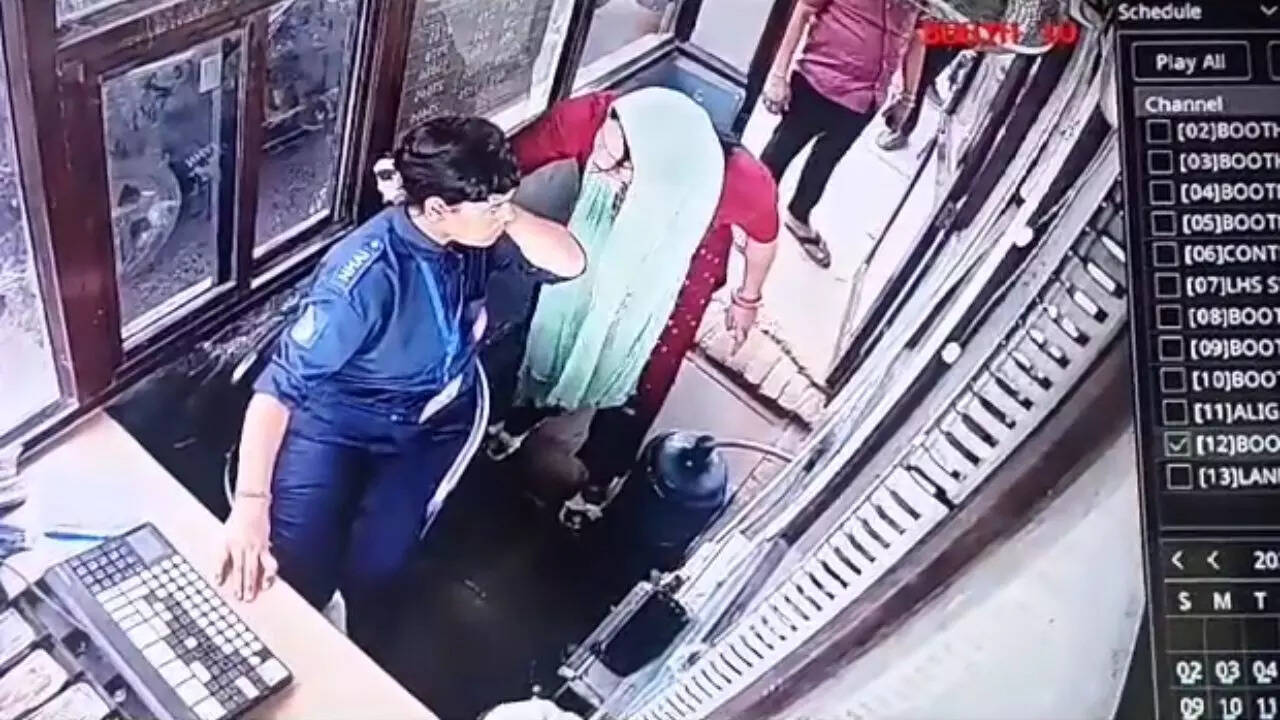 NOIDA: A 28-year-old woman was arrested on Monday for allegedly assaulting a toll plaza worker in Uttar Pradesh's Dadri who would not let her vehicle pass without checking identifications. The assault of the woman worker was captured in CCTV and has gone viral on social media.
The accused has been identified Chanchal, 28, a native of Bulandshahr. She was travelling a black Verna car with her husband, Kuldeep.
Officials said the car heading towards Sikandrabad and had been stopped at the Luharli toll booth which falls under the jurisdiction of the Dadri police station.
"At around 10 am on Monday, the car was stopped at the toll booth by TC Sonam. The man driving claimed to be from the nearby Hridaypur village," said Vineet Singh, who is in charge of the toll plaza. This meant that the car would be exempt from paying toll fees.
"To verify this, Sonam asked the driver to provide ID, but he refused. She asked several times, but the driver and his wife both refused and began to insult her. The woman then got out of the car and entered the toll booth and hit Sonam, who sustained heavy injuries," he added.
Videos of the incident captured by CCTVs at the toll plaza show Chanchal stepping out from the car and entering the toll booth, speaking to Sonam in an intimidating manner. Chanchal then grabs Sonam by her hair and continues to threaten her. She also presses on he face and then pulls her hard, causing Sonam to fall out of her chair and into the ground. Chanchal's husband and some of the toll booth guards then take Chanchal away. Outside, the couple continue to argue with toll booth workers and then get back in the car.
"The toll worker did well by not retaliating and a call to the police was made from the plaza. We have advised them to never engage with such people," said ACP Sarthak Sengar.
He added that the accused has been charged under sections 323 (Punishment for voluntarily causing hurt) and 504 (Intentional insult with intent to provoke breach of the peace) of the Indian Penal Code.